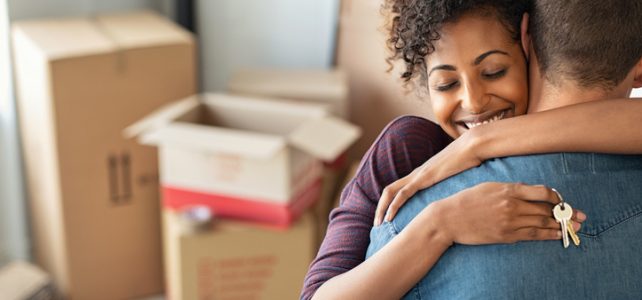 Why Buying a Condo May Be Your Smartest Investment Yet
Whether you're buying your first home or your fifth, you'll love the flexibility, freedom, and affordability of condo ownership. Here are some of the top reasons why buying a condo is a great long-term financial investment.
Condos are an affordable option for home buyers
Luxury condos are often more affordable than you might think. This is because they share land and exterior walls with their neighbors, which keeps costs low while still giving residents exceptional space, privacy, freedom, and amenities.
Condo owners save on maintenance costs
Yet another reason why it's a smart investment to buy a condo is that they do not require the extensive, ongoing maintenance that a single-family home demands. With a single-family home, the homeowner is responsible for maintaining the exterior appearance of the home site. The homeowner must either spend hours each weekend mowing the lawn, weeding the flower beds, and irrigating both, or hire a landscaping company to take care of these tasks. It can not only be a hassle, but also expensive, and can take the fun out of homeownership.
On the other hand, owners of condos don't have to worry about exterior maintenance. This is because condos are typically covered by a homeowner's association (HOA) agreement. The HOA usually takes care of all of the exterior maintenance on the property.
Condo ownership is an investment in real estate
Buying a condo is not only an affordable entry point into homeownership, but it can also be much more financially advantageous in the long run as compared to renting. Over time, the value of your property will likely increase. As a condo owner, you are building wealth by investing in real estate. With each monthly mortgage payment you make, you are growing equity and value while reducing the principal. Renters, by contrast, make monthly rent payments that help their landlord build equity, not themselves.
Beyond the financial benefits
If you have been renting in an apartment building for a long time, you already know the substantial drawbacks to this living arrangement. One of them is that apartment tenants lack the freedom to make aesthetic changes to their homes. Since they don't technically own the home, these tenants are typically prohibited from changing the wall colors, replacing the carpet with wood floors or vice versa, and changing other features of the home's appearance.
On the other hand, condo owners have a great deal of freedom with the appearance of their homes. Once you buy your own condo, you can change its design to reflect your own unique style and tastes.
Find beautiful condos for sale in New Castle, Delaware
If you're interested in buying a condo in New Castle County, Delaware, Montchanin Builders is here to make things easy. Our beautiful, luxury condos in the heart of Wilmington, Delaware are available at affordable prices.
Our much-coveted condos feature two stories of architecturally exquisite space nestled within the carefully manicured landscaping of Darley Green—one of our master-planned communities. Plus, they are just a short walk or drive away from a wide range of local amenities, like fine dining, arts and cultural attractions, and nightlife. To discover more about our available homes for sale in Wilmington, Delaware, call Montchanin Builders today.
Additional resources for home buyers: