Darley Green
TOWNHOMES AND CONDOMINIUMS / NORTHERN DELAWARE
At Darley Green, first thing you will notice is that we build more than townhouses in Delaware. Our lifestyle experts, landscape planners and architects have completely re-envisioned the age-old concept of the neighborhood to be more inclusive of everything you want and need. Here you will find a seamless integration of lifestyle and landscape elements – beautiful townhomes nestled along a series of tree-lined streets with neighborhood gathering areas, a stream, and plenty of wide open space. Residents will also find shops, restaurants and other convenient services within walking distance.
Located in the excellent Brandywine School District and just steps from the distinguished Archmere Academy, Darley Green is ideal for growing families as well as individuals. With easy access to I-495, I-95 and Route 13/Philadelphia Pike, commuters can also take advantage of the nearby Claymont commuter train, SEPTA R2 line, and the Wilmington Amtrak Station.
These Delaware townhomes and condos have many amenities and include:
Townhomes up to 2,500 sq. ft. with 2-car garage
Two-story condominiums from 1,350 sq. ft. up to 2,500 sq. ft. with one-car garage
Shops and Businesses to feature dining, retail, and commercial opportunities
Claymont Public Library – A beautiful new state-of-the-art library surrounded by walking trails, jogging paths, park areas and lush greenery – NOW OPEN!
Walking distance to Claymont Train Station
DART bus stop on-site
Located 5 minutes from I-95, 2 minutes from I-495 and 15 minutes from Philadelphia International Airport
At Darley Green you'll have easy access to all the great cities along the northeast corridor, so you can take advantage of the night life, shopping, sports teams, culture and excitement they have to offer, while reaping the financial benefits of living in this affordable, charming community of Delaware townhomes and condos.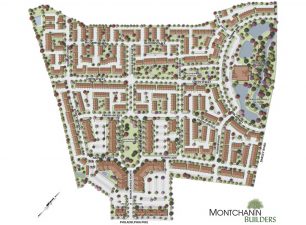 Community Site Plan
Townhomes and Condominiums, Public Library and Retail Shops, Walking Trails and Parks
Stacked Townhomes
These spacious condominiums from 1,350 sq. ft. up to 2,500 sq. ft. of finished living space feature 2 or 3 bedrooms, 2 to 2 1/2 baths, master bedroom with walk-in closet, and a one-car garage.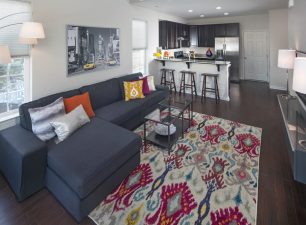 The Emerson
Stacked Townhomes,
2 Bedrooms, 2 Bath with Loft
1 Car Garage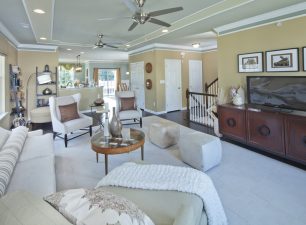 The Chesterfield
Stacked Townhomes,
3 Bedrooms, 2 1/2 Baths,
1 Car Garage
Twin Homes – SOLD OUT!
These twin homes offer a spacious open floorplan featuring 3 bedrooms, 2 1/2 baths, master bedroom with walk-in closet, and a two-car garage.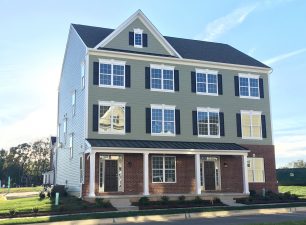 The Clemson
Three-Story Twin Home
3 Bedrooms, 2 1/2 Baths,
2 Car Garage
Manor Townhomes – SOLD OUT!
These beautifully designed townhomes include up to 2,500 square feet of finished living space, featuring three bedrooms, two and one-half baths, with gourmet kitchens, 9' ceilings throughout, composite deck and a 2-car garage. Personalize these unique townhomes with your choice of cabinets, countertops, flooring and more!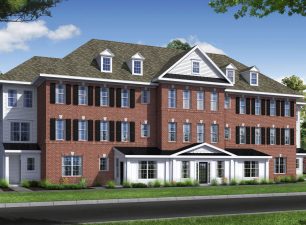 The Monroe
The Montgomery
The Maxwell
Three-Story Manor Townhomes
3 Bedrooms, 2 1/2 Baths,
2 Car Garage


"As a single working mom, location and price were at the top of my priority list.  The Carlyle model at Darley Green seemed to be a perfect fit. Thanks to the Montchanin Builders team for making my dreams come true!"  
Carolyn F.
Homeowner, Montchanin Builders at Darley Green


While working with Montchanin Builders to help home buyers obtain a mortgage, I have been amazed at the how wonderful each and every home owner has been to work with. The Darley Green community allows Home Buyers to use the Delaware State Housing Authority's Home Buyer Assistance programs, which are not just for first time buyers anymore!  A great location with great people and great financing options!
Kevin H.
Mortgage Loan Specialist


Get Pre-Approved Today!
Get started today by scheduling a personal appointment with our preferred lender!
Call (302) 750-3289
or Drop us a Line!