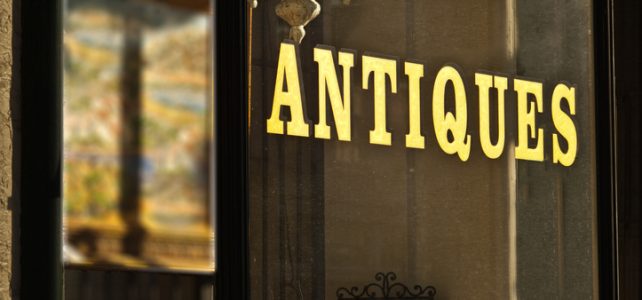 Best Antiques Stores in Kennett Square, PA
Furnishing and decorating a new house is the perfect excuse to enjoy a fun afternoon of antiquing. If you're planning on moving into one of the new luxury townhomes in Kennett Square, PA, then you don't have to look too far to find some great antique shops. There are a few in the town itself, and more in nearby Chadds Ford, PA—about 10 minutes away from Kennett Square. Start with Scout & Annie and McLimans Furniture Warehouse before checking out the possibilities in Chadds Ford.
Scout & Annie
Scout & Annie has been serving Kennett Square from their State Street location since 2011. (You may also be interested in their sister store, worKS, on Walnut Street, which features handmade goods from local creators.)
Their antique shop on State Street specializes in vintage home goods, particularly mid-century modern furniture, lighting, and accessories.
If you're looking for a one-of-a-kind piece to accent your home, there's no better place to look than Scout & Annie's. While you're there, check out their assortment of highly giftable candles and luxury bath products.
(302) 472-7212

Call to Inquire about Kennett Pointe Town Homes

McLimans Furniture Warehouse
As the name suggests, McLimans Furniture Warehouse specializes in furniture—specifically, antique reproduction and pre-owned furniture. They are a large, popular store that also carries Amish-made furniture. You can preview some of their inventory on their website, but keep in mind it's not updated regularly. Your best bet is to visit in person and grab your favorites quickly before they're gone. This family-owned store is also located just a few short miles away from Longwood Gardens, so consider combining a day of antiquing with a relaxing stroll through the gardens.
Brandywine River Antiques Market
If you haven't quite gotten your fill of antiquing in Kennett Square, head over to nearby Chadds Ford, PA. It's about 10 minutes away. Swing by the Brandywine River Antiques Market on Rt. 1 and enjoy strolling around this historic, 19th century bank barn. Its 14,000 square feet are home to 40 antique dealers who offer an unbeatable selection of 18th and 19th-century goods.
Their wares include:
Furniture
Textiles
Pottery
Toys
Silver
Glass
& Porcelain items.
You'll find curiosities, such as apothecary bottles, as well as antique jewelry and tea sets. They also boast one of the largest selections of estate furniture in Pennsylvania. Plus, they offer a convenient delivery service if you decide to splurge on some large items.
Browsing the collection can work up a hunger, but there's a convenient Mushrooms Café onsite serving breakfast, lunch, and coffee. Expect lots of delicious locally-produced mushrooms on the menu.
(302) 472-7212

Call Today for Details about our Kennett Pointe Community

Explore lovely new townhomes in Kennett Square, PA
Whether you love antiquing, strolling along nature trails, or visiting art museums, you'll always find plenty to do in the Kennett Square area. Thinking of moving here? Contact Montchanin Builders today to schedule a viewing of our townhomes for sale in Kennett Square in our newest master-planned community of Kennett Pointe. With just 53 townhomes, it's an exclusive community with neighborhood gathering areas and tree-lined streets. Call today and ask us about special financing arrangements!