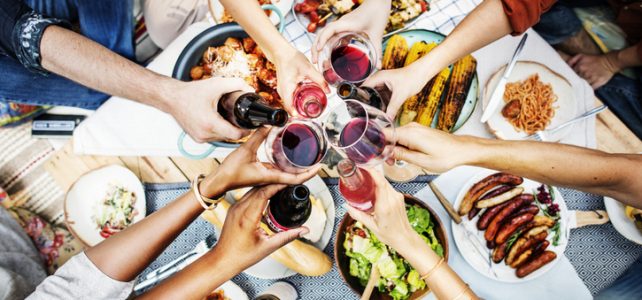 What Is Kennett Square, PA Known For?
Kennett Square, PA, is known for:
Its cultural heritage and historical sites dating back to the Revolutionary War,
Its quaint and vibrant shopping, dining, and arts district, featuring a treasure trove of top-rated independent stores and restaurants.
It's also known as the Mushroom Capital of the World, due to the fact the area produces over half of the entire United States mushroom crop.
When you move into one of the luxurious new Kennett Pointe townhomes built by Montchanin Builders, you can enjoy the best of what Kennett Square has to offer.
The Mushroom Capital of the World
If you've ever eaten a mushroom, there's a good chance it came from the Kennett Square area.
The farms surrounding this town produce approximately 60% of the entire mushroom supply for the U.S., earning Kennett Square the well-deserved nickname of the Mushroom Capital of the World.
It's a fact that residents are quite proud of, as the annual Mushroom Festival is one of the area's most popular events.
The Mushroom Festival is always held on the first weekend after Labor Day, and there are a variety of activities to look forward to. Register for the National Fried Mushroom Eating Contest, or enter your child in the Cute-as-a-Button (Mushroom) Baby Photo Contest. There is also a community parade, a run and walk, and an antique car show. Specific events may vary from year to year. Of course, you'll also be treated to all of the mushrooms you can eat prepared in a variety of delicious ways.
(302) 472-7212

Call Today for Details about our Kennett Pointe Community

The Kennett Brewfest
The annual Kennett Brewfest is held each year to raise funds for Historic Kennett Square—a nonprofit organization that collaborates with public and private sectors to promote the social, cultural, and economic vitality of Kennett Square. The annual brewfest also enables local breweries (and there are quite a lot of them!) to showcase their finest brews.
In all, the Brewfest typically features about 100 breweries that offer beers both seasonal and unique. Visitors enjoy:
live music
food trucks
and vendors
You can also sign up for a "Connoisseur Session" to enjoy special pourings that highlight rare or exclusive beers.
First Friday Art Strolls Presented by Historic Kennett Square
First Friday Art Strolls are offered by Historic Kennett Square to area residents and visitors. As the name implies, they are held on the first Friday of every month. The stroll is a guided tour of the independent shops, art galleries, and restaurants that make Kennett Square unique. Typically, First Friday strollers are also treated to a variety of vendors and crafters selling their wares, ranging from baked goods to artwork.
(302) 472-7212

Call to Inquire about Kennett Pointe Town Homes

Explore our new townhome community in Chester County, PA
These are just a few of the wonderful things about living in Kennett Square, PA. You can enjoy the best of what this thriving area has to offer by becoming a proud homeowner at Kennett Pointe—the exclusive new community from Montchanin Builders. We've created Kennett Pointe as a peaceful haven, with just 53 luxury townhomes and loft-style apartments, nestled alongside convenient shops and businesses. Call Montchanin Builders today to learn more about our beautiful townhomes near Kennett Square. Be sure to ask about our special financing options!