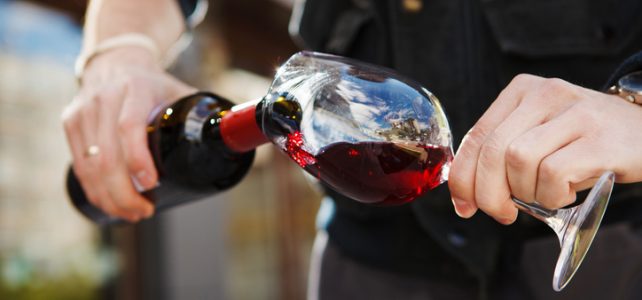 What Is There to Do in Kennett Square?
Kennett Square, Pennsylvania, is an exceptionally charming town that hosts our new luxury townhomes at Kennett Pointe, and has the look and ambiance of a Hallmark movie setting. Kennett Pointe is conveniently close to major amenities – it's just an hour away from Philadelphia – but there is also plenty to do and see in Kennett Square all year round.
Recreation and nightlife are some of the many reasons why Kennett Square is a popular place to buy a new townhome.
In addition to its renowned restaurant and nightlife scene, here are some other great ideas for things to do in Kennett Square.
Galer Estate Vineyard and Winery
Located on Folly Hill Road in Kennett Square, the Galer Estate Vineyard and Winery is a newly remodeled establishment that features an artfully decorated tasting room, a sophisticated fermentation facility, newly replanted vineyard, and a French oak barrel room. The winery produces its vintages using locally produced grapes, most of which are sourced from their own vineyard.
(302) 472-7212

Call Today for Details about our Kennett Pointe Community

Indoor and outdoor seating is available to visitors. Check their website to find out if reservations are currently required (policies may change). You may want to plan your visit for a Friday or Saturday, as the winery often features live music on those days.
Marlborough Valley Corn Maze
Nothing says Fall like a good old-fashioned corn maze! This popular destination in Kennett Square is fun for all ages. In addition to their spectacular annual corn maze (stretching over 8.5 acres), they offer:
horse-drawn wagon rides
a pick your own pumpkin patch
a hay jump
and a petting zoo complete with adorable goats.
Younger kids love the corn box, which is similar to a ball pool. The cost of admission includes all activities. Refreshments are available at additional costs—choose from hot cider, ice cream, and BBQ fare.
Baldwin's Book Barn
If you're looking for a fun, off-the-beaten-path activity to enjoy on a rainy afternoon, head over to Baldwin's Book Barn in nearby West Chester. Located in a historic building (built in 1822), it features original stone walls, cozy reading nooks, and a wood-burning stove, along with thousands upon thousands of books. It's a language lover's dream destination, with countless antiquarian, rare, and fine books in addition to plenty of contemporary prints. Guests are welcome to linger and read for as long as they like.
(302) 472-7212

Call to Inquire about Kennett Pointe Town Homes

Anson B. Nixon Park
This Kennett Square park is a tranquil place to unwind and enjoy outdoor recreation. It's open from sunrise to sunset every day, and it sprawls out over more than 100 acres (handicap-accessible parking and restrooms available). Anson B. Nixon park includes a newly built dog park, which features separate areas for large and small dogs. The park also features:
A community garden
Picnic pavilions
Fishing ponds
Walking trails
A playground
Seasonal performances
Explore homes in the borough of Kennett Square, PA
No matter what you love doing, you'll find plenty of activities to enjoy in Kennett Square and the surrounding areas. Experience the benefits of living in this vibrant area for yourself when you explore our new townhomes in Kennett Square, PA. Designed by Montchanin Builders, Kennett Pointe is a beautiful, master-planned community in the heart of Kennett Square. Although it's conveniently close to local amenities, this exclusive community features wide-open, green spaces and community gathering areas. Call Montchanin Builders today and join the VIP list for future updates and information about the new townhomes in Kennett Pointe.