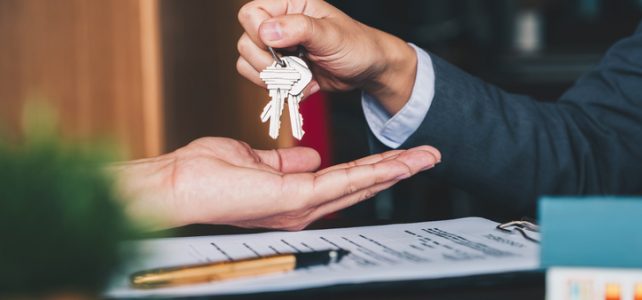 Buying a Home: Do You Know the Lingo?
Buying a new home is an exciting event, but it can also be a bit overwhelming. There is a lot of new lingo to learn, especially if you are a first-time homebuyer. Here are a few of the terms you should become familiar with before you begin the process.
Appraisal
Every home being sold should receive an appraisal from a professional, unbiased third party. An appraisal is a determination of the home's value based on its condition, features, and location. It's important for two main purposes. First, it lets home buyers know they aren't paying a great deal more than the home is really worth. Second, it reassures lenders that homebuyers aren't borrowing more than the home is really worth. This is important because the house serves as collateral in a mortgage.
Closing Costs
Even if you're new to the home buying process, you are probably familiar with the idea of a down payment (see below). However, many new home buyers aren't quite sure what closing costs are. "Closing costs" are an umbrella category for any expense in the home buying process that doesn't include the purchase price of the property. These include expenses associated with the title search, title insurance, lender costs, real estate agent commissions, and taxes. It also includes the homeowner's insurance. Although closing costs can vary, they generally average about two to five percent of the purchase price of the house.
Note that lenders are legally required to send you a notice within three days of receiving your loan application. This notice should give you an estimate of your closing costs.
Down Payment
The down payment is the amount of money you pay toward the purchase price upon buying the home. The mortgage is the loan that takes care of the remainder of the purchase price. It's considered standard to pay 20 percent of the purchase price as a down payment — however, most homebuyers don't actually put that much down. The down payment can be as little as 3% depending upon the mortgage program. Talk to a lender to find out how low your down payment could be.
Pre-Approval
If you obtain pre-approval from a lender, it means you've been approved to borrow up to a certain amount of money to buy a home. This will allow you to shop for a new home with confidence. If you're pre-approved, the lender will give you a pre-approval letter. It states that the lender will approve the loan as soon as you submit the required documents and make an offer on the house.
Still unsure about some of the home buying lingo? No problem! At Montchanin Builders, we make the process smooth and easy. We partner with one of the nation's most respected mortgage lenders. Their lending professionals work closely with our home buyers to ensure they are knowledgeable and fully informed about each step of the process.
You'll also find that Montchanin Builders' homes are surprisingly affordable. Call us today to schedule a viewing of our new construction homes in New Castle County, Delaware.
Our move-in ready homes in Delaware are located within beautiful, walkable communities close to nature trails and community amenities. Homesites are still available in Darley Green and The Overlook at Rockford Falls, but they won't last so call soon!
Additional resources for home buyers: