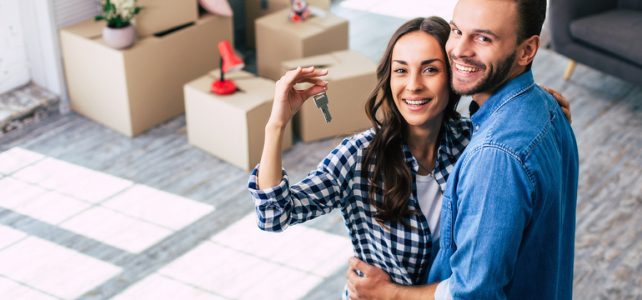 2020 Homebuyer Preferences Post-COVID
Though the coronavirus pandemic has created uncertainty in so many areas of our lives, homebuyers have remained optimistic and active, and the real estate market has become increasingly robust in recent months. In this new era of remote working, schooling-from-home, historically low mortgage rates, and no clear answers as to when the COVID-19 pandemic will abate, consumer commitment to buying a new home is as strong as ever – though how have homebuyer priorities shifted in 2020?
Homebuyers are looking for larger homes
Recently, Realtor.com partnered with HarrisX to conduct a nationwide survey of consumers to determine how homebuying activities and behaviors may have changed in the wake of the pandemic. It might have been assumed that the COVID pandemic would have encouraged consumers to become more conservative with their homebuying plans. However, the survey actually revealed that more home buyers are thinking of purchasing more spacious homes at higher price points.
The shift toward purchasing homes with ample square footage likely reflects the fact that families are dealing with the reality of remote working and schooling arrangements, which give rise to the desire for more spacious living quarters.
Walkable communities are a big hit with homebuyers
Even as gyms and entertainment venues open back up, many people are still hesitant to gather together in large crowds. For many, it's simply safer to enjoy outdoor recreation in areas that give everyone plenty of space for social distancing. This is a major reason why walkable communities in suburban areas – such as Montchanin Builders' Darley Green, featuring plentiful open green spaces – have become big hits with homebuyers.
Homebuyers are saving larger down payments
The onset of the pandemic has forced many individuals to reconsider their savings goals, with many people reporting that they are saving more than previously and paying down debt more quickly. The same behaviors can be seen with home buying activities. According to one survey, 63% of consumers report saving more money than before, which they could potentially use for a larger down payment on a house. Many consumers report that sheltering in place has allowed them to save more money by cutting expenses on things like transportation.
Often, saving is thought of as a long-term goal, and so one might assume that more consumers are delaying their homebuying plans. However, this isn't the case. In fact, 41% of consumers say the pandemic is encouraging them to think about buying a home sooner rather than later. This is a sharp contrast from the 15% of consumers who are thinking of buying a home later down the road.
Find your dream home in Wilmington, Delaware
You may have spent the past few months dreaming about a better future after the pandemic, but why wait? Right now is the perfect time to explore the move-in ready homes in Delaware available from Montchanin Builders. Our walkable communities are welcoming places where you can enjoy plenty of space for safe outdoor recreation. Plus, they're just a short distance away from attractive amenities like restaurants, entertainment venues, and parks. Get in touch with Montchanin Builders today to request a socially distant tour of our model homes.