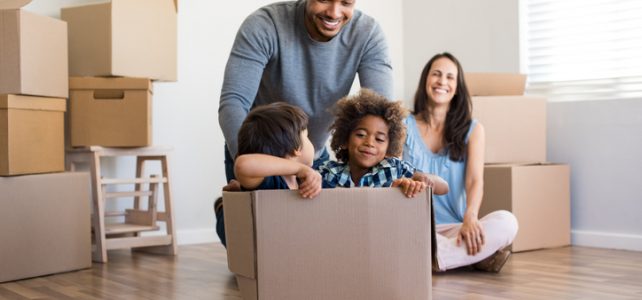 3 Things To Do in Your First Month as a Homeowner
While the days and weeks leading up to a finalized home purchase can be demanding, the day you turn the key to walk into your new house is often one of the most rewarding days of your life. Once the last box is off the truck and you've finally settled into the new environment, there are a few simple steps you can take to get yourself off to the best possible start as a new homeowner.
Take a Break from Your Day Job
The first few weeks in your new home are likely to be a whirlwind of phone calls, repairs, unboxing, deliveries, and arranging for services such as power and Internet to be transferred to the address. Organizing all these essential tasks around your work hours makes the move-in much more difficult and stressful, as typical jobs take up the bulk of business hours and severely limit your flexibility for getting everything in place.
For these reasons, you should strongly consider taking a few days off from your daily routine in order to focus on all the small details that make turning a house into a home. You'll rest easier knowing that your new home will be up and running sooner, and you can return to work fully refreshed after your break.
Perform Essential Repairs
Regardless of whether you plan to tackle the tasks yourself or seek out the help of a professional, it's always easier to perform some repairs before you are fully unpacked. Interior painting, plastering, and refinishing hardwood floors are all much less troublesome without furniture and other items taking up space, and improvements such as upgraded wiring or replacing rusted pipes will be easier as well.
Locate Shut-off Valves
Small, everyday issues with the utilities of your home are bound to crop up within the first few months of living there, and so confirming the location to emergency shut-off valves is another essential first step to moving in.
First, find the local shut off valves for smaller issues such as a leaking sink or overflowing toilet, which are usually positioned around where the pipes meet the wall. For homes that use natural gas as a heating source, there should also a gas shut-off valve near the stove and the dryer, and you should familiarize yourself with their locations as well.
Next, you should look for the main shut-off valves that control the flow of gas and water into your home from public sources, which are most often found in the basement or utility room. Knowing where the shut-off valves are can save you an enormous headache in the case of more substantial issues such as burst water pipes and major gas leaks.
You should also learn which switches control which rooms in the circuit breaker box as soon as possible.
Move-in ready homes in Wilmington, Delaware
A new house is a new start, and making the right preparations as you move in can help ensure it is a successful one. Of course, not every new home requires substantial improvements or fixes. Schedule a tour to see the beautiful new move-in ready homes available from Montchanin Builders. When you move in to one of our new houses for sale in Wilmington DE, you have the peace of mind of knowing that no fixes or repairs are needed. Are you a Wilmington Delaware first time home buyer? Ask about our industry-leading financing options!