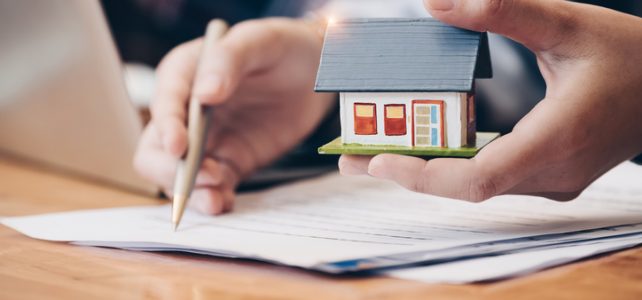 4 Things Homebuyers Should Look for in a Lender
When you're in the market for a new home, much of your time is spent thinking about the ideal location, the square footage, or even your decorating options. Choosing the right home loan partner, however, is equally as important. That's one reason why so many homebuyers in Delaware choose to work with Montchanin Builders—we've partnered with Cardinal Financial, one of the nation's premier home lenders.
Cardinal Financial makes the pre-approval and home financing process quicker and easier than you'd think! Call us today to learn about attractive financing options for purchasing the gorgeous move-in ready townhomes and condos at the master-planned community of Darley Green.
Select a lender who walks you through the process.
If you're a first-time home buyer, the closing process can be stressful! There is a lot of new terminology to digest, for example, and you might not know the difference between escrow and earnest money or between liquidity and equity. You need a loan officer who has plenty of experience working with first-time home buyers, and who will walk you through the process step by step.
At Montchanin Builders, our preferred loan officer, Katherine Dunckley, is dedicated to providing unsurpassed customer service. She specializes in working with first-time home buyers, and will gladly help you understand all aspects of the home lending process.
Choose a mortgage originator
Not all mortgage brokers are mortgage originators, which is another reason why home buyers prefer to work with Cardinal Financial. This company is a mortgage originator, which means they provide their own financing. Cardinal Financial can underwrite, close, and fund your entire home loan.
Look for a lender with an accessible digital platform
The process of applying for a mortgage can get complicated. It requires a great deal of documentation, and you'll have some choices to make. It's best to choose a lender that offers an easily accessible digital platform, like Cardinal Financial. With their online portal, homebuyers can upload the necessary documentation digitally—cutting down on trips to the office. They can also review their customized to-do list to ensure they stay on track with the process, and they can check on the loan status at a glance.
Select a lender with flexible home loan options
Flexibility is crucial when it comes to taking out a home loan, as different home buyers have different needs. The home loan option that works well for your new neighbor may not fit your needs. Another great aspect of working with Cardinal Financial is their wide range of flexible home loan options, so you can choose what best fits your finances and preferences.
Check out new homes in Northern Delaware
Are you looking for move-in ready homes in Delaware that offer proximity to major amenities and transportation hubs, yet are also surrounded by wide open, green spaces? Look no further than the walkable community of Darley Green by Montchanin Builders. In Wilmington, DE, Darley Green is known for its beautiful, modern townhomes and condos at affordable price points.
To learn more about moving into Darley Green, contact Montchanin Builders today to schedule a tour! We're proud to partner with Katherine Dunckley of Cardinal Financial to make the home-buying process as easy as possible for our valued home buyers.
Additional resources for home buyers: