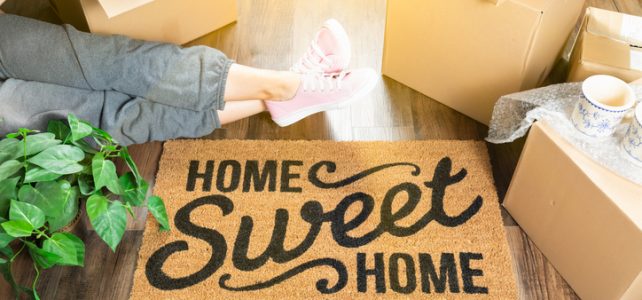 4 Ways to Simplify Your Home Buying Experience
Are you a Wilmington, Delaware first-time home buyer? We know that at times the process of finding your first home can seem overwhelming. You may face many unfamiliar logistical hurdles, ranging from applying for a loan to getting your credit in good order. Yes, the process takes time and there may be some headaches that go with it. However, it doesn't have to be overly complex. See below for our tips on how to simplify the process and get through it as stress-free as possible!
1. Securing a Loan
Before you even begin looking at property, speak with your bank or finance broker to get a finance pre-approval confirmed. Once you start looking at loan options, consider looking beyond the interest rate, which tends to be the prime factor homebuyers give most weight to. Take other variables into consideration, such as the total borrowing amount and plan flexibility. The latter is an especially important one. A flexible plan, for example, may allow you to make additional payments above your monthly requirement, which helps lower your balance and interest.
2. Get All Paperwork Organized
The home-buying process can be a logistical challenge. However, you can simplify the process by getting all the required documents ready early on. The paperwork you should have ready include:
Pay stubs
The last two years' worth of W2s and tax returns
Bank statements going back three months
Your loan officer may request additional paperwork. Try as hard as you can to get that back to her or him in a timely fashion.
3. Do Not Take on New Debt
To keep the process simple, do not add additional lines of credit. This can be detrimental for your debt to income ratio, not to mention it adds additional paperwork to an already complicated process. In other words, try not to buy anything else prohibitively expensive during the process, such as a car or yacht.
4. Get Pre-Approved Instead of Pre-Qualified
Pre-approval and pre-qualification are not the same thing. Pre-approval is a more thorough report that also includes additional documents missing in a pre-qualification. This includes pay stubs, credit report, and draft loan package. You are more likely to be considered a serious buyer if you have a pre-approval report ready.
Wilmington, DE first-time home buyers are invited to contact Montchanin Builders
Start with Montchanin Builders if you're looking for homes for sale in Wilmington, Delaware and beyond. If you're in the market for a new home, we encourage you to schedule a personal tour of our award-winning homes and communities. Be sure to ask us how you can receive up to $15,000 towards closing costs on specific homesites! Call today – 302.472.7212
Resources
Howard Bank, How to Simplify the Home Buying Process, https://www.howardbank.com/maryland-banking-blog/How-to-Simplify-the-Home-Buying-Process
The Home Buyers, Simplifying the Home Buying Process, https://thbuyers.com/simplifying-the-process/