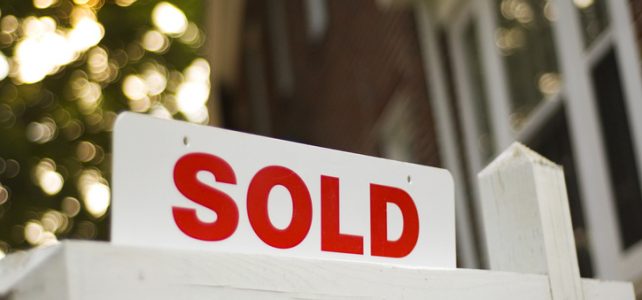 6 Powerful Reasons to Own Instead of Rent
Owning a home is a big life step. While renting can be a convenient and relatively commitment-free option for the short-term, don't ignore these powerful advantages that home ownership has over renting:
You Can Do Anything You Want with Your Home
Owning rather than renting allows you complete freedom when it comes to your property. You can paint any room any color you want, change the floors from carpet to wood and back again, or redo the kitchen all without having to get permission from a landlord.
Better Privacy and Socializing
Many rental properties come with rules about guests, overnight stays, parties, and pets. When you own your own home, you can have guests over as much as you want, and not have to worry about landlord rules for events or parties. You can also enjoy your pets without having to pay additional fees. You will also enjoy better privacy and separation from noisy neighbors than you could ever achieve in an apartment building. Whether you prefer to be a social butterfly or like your peace and quiet, a home allows you to do you.
Appreciation
Owning a home is an investment that can show incredible returns. Homes appreciate over time, and often accrue this appreciation faster than a stock investment. This is because when you own a home, you get appreciation on the home's entire value, not just on your down payment.
Tax Benefits
Homeowners can deduct property taxes and mortgage interest payments when they file their annual tax returns. You don't get any tax breaks from spending money on rent.
Savings Over Time
Rent is a fixed amount and usually increases on a yearly basis. Mortgage payments, however, can decrease over time as you pay down your principal and accrued interest. This means that as a homeowner, you will get more out of your property over time while paying less and less on the interest.
Building Equity
As a homeowner, when you make a mortgage payment you are buying yourself more equity in your home. Yes, you have to pay each month, but that money is going back into your home and equity. In other words, owning a home is like having a savings account or investment, rather than paying monthly rent to a landlord that you will never get back.
Strong Community Ties
By putting down roots in a permanent home, you are also creating ties to a community. You can develop strong, friendly relationships with your neighbors, get involved in local events or charities, and really call the place that you live "home."
New Construction Homes in New Castle County, Delaware
Another good reason to buy instead of rent is the option of purchasing gorgeous move-in ready homes in Delaware from Montchanin Builders. Our carefully planned and expertly built homes offer all the above benefits and more. Call us today to learn more about our new construction homes in New Castle County, Delaware.
Additional resources for homebuyers in Delaware:
Zillow.com, 5 Reasons to Buy Vs. Rent, https://www.zillow.com/mortgage-learning/buying-vs-renting/
US News, 10 Reasons to Buy Instead of Rent, https://money.usnews.com/money/personal-finance/articles/2012/04/24/10-reasons-to-buy-instead-of-rent