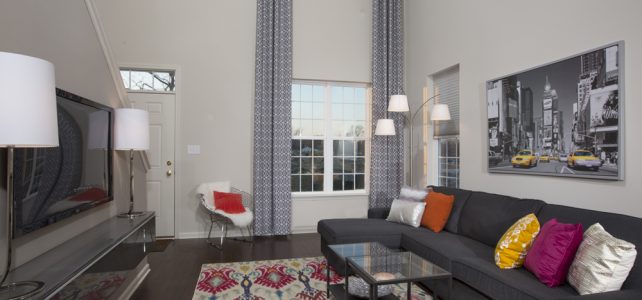 7 Reasons Buyers Love Move-in Ready Homes
When it comes to quality construction, modern floorplans, and designer finishes, move-in ready homes tick all the right boxes. Buyers get all the benefits of a new construction home without the wait of the building process.
In today's housing market, more buyers are looking for spacious layouts, smart technology, and top-of-the-line luxury. They want a home that is ready to be lived in and doesn't need remodeling, repainting, or extensive repairs.
With Montchanin Builder's new construction homes in New Castle County, Delaware, there are no surprises. Every aspect, from the appliances and cabinetry to the heating systems, are brand new and functioning flawlessly.
Let's explore some of the top reasons buyers love move-in ready homes.
#1. Convenience: no waiting to move into your new home
What you see is what you get, and if you fall in love with the space, the views, the layout, and the community, you can close the deal and be moved in within a few weeks.
#2. Top-of-the-line amenities and features
You don't have to worry about old appliances or dated designs with a move-in ready home. Expect bright, airy rooms with beautiful interior finishes like granite countertops, wood cabinetry, spacious walk-in closets, hardwood floors, and modern lighting systems.
#3. Energy efficiency
With new construction comes the added bonus of energy efficiency. Modern appliances, new heating/cooling systems, energy-efficient windows, and roofing mean a much lower utility bill.
#4. Fewer out-of-pocket expenses
A move-in ready home promises lower maintenance costs. You won't have to deal with unexpected repairs as you would with a "fixer-upper." State-of-the-art appliances and quality construction materials will mean fewer expenses after you've moved in.
#5. Protection of structural & manufacturer warranties
A new home warranty means one less thing to worry about, whether your roof starts to leak or your washing machine breaks down. Structural and manufacturer warranties provide coverage for workmanship, parts, and materials.
#6. "Standard" features
A move-in ready home can boast standard features that aren't typically found in resale properties. Beyond the up-to-date appliances, versatile great rooms, outdoor decks, gourmet kitchens, and professional landscaping.
#7. Attractive financing options
Buyers can take advantage of an easy pre-approval process, low closing costs, and custom financing options.
Move-in ready homes for sale in Wilmington, Delaware
Design updates and renovations take time and money. With a move-in ready home from Montchanin Builders, buyers are getting top-trending amenities, contemporary floorplans, and the peace of mind of knowing there home is warranted.
Skip the construction waiting period and enjoy the benefits of living in a master-planned community like Darley Green. Please call our sales team to schedule a personal tour of our move-in ready homes for sale in Wilmington, Delaware. Our team leverages over 70 years of experience in residential construction and has a great reputation for quality craftsmanship.