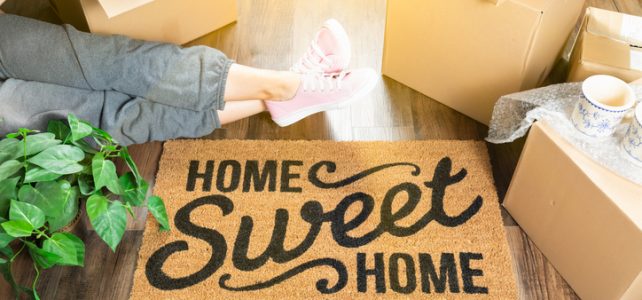 After the Closing: 25 Things You Need To Do
Closing on a new home in Delaware is a long process. But even after the last signature has been obtained, you still have a few things to do. Use this checklist to guide you.
1. Change your address
Contact the post office when you have a moving date set. You can change your address in advance of your move, and instruct the post office to put the change into effect on moving day.
2. Find local contractors
It's less hassle to find local contractors before you need them. Do a quick Internet search to find plumbing companies, electrical repair companies, and other contractors. Print out a list of the names and numbers, and keep it by the landline.
3. Make a copy of important documents
You should keep all documents pertaining to the purchase and ownership of your new home indefinitely, or at least a few years after you sell your home. It's a good idea to make copies of these documents, and store the originals and copies in safe locations.
4. Update your homeowner's insurance
Make sure your homeowner's insurance policy reflects your new address. Take photos of your major possessions, and store in a safe location.
5. Check your electrical panel
Every homeowner should know where the electrical panel is located. Check the labels to ensure they are accurate.
6. Check your main water valve
Locate the main water valve, which can shut off or turn on water to the entire home. Know how to shut off the water, just in case of future emergencies like a major leak.
7. Check your hot water heater
Plumbers recommend keeping the hot water heater at 120 degrees Fahrenheit. Turn yours down if need be to avoid scalding injuries and save on your utility bills.
8. Contact a locksmith
It's customary to change the locks when moving into a new home. Call a locksmith to handle this for you or install a smart lock.
9. Find a local housecleaner
If you didn't purchase your home in brand new, move-in ready condition, consider having a housecleaner do a deep clean on every floor before you move your furniture in. Additionally, get the rugs cleaned unless they are new.
10. Check for property tax discounts
Property tax discounts are widely available. If you've purchased a new home in Delaware, you may qualify for the homesteading property tax discount.
11. Visit the DMV
You may only have 10 days to change your driver's license after you move to Delaware from a different state. Visit the DMV's website to learn more about state guidelines. Don't forget to update your car registration too.
12. Contact the HVAC company
Unless you've purchased a new construction home, you should have an HVAC technician service the system right away.
13. Confirm the recording of the deed
Unrecorded deeds are still valid and enforceable. However, you should still confirm that you are on record as being the current owner of the house.
14. Find a chimney cleaner
Always have the chimney cleaned before using it for the first time. You'll need to get it cleaned at regular intervals after that.
15. Set up your mailbox
Post your name on the inside of your mailbox.
16. Meet the HOA
If you've just joined a homeowners' association, or HOA, you should introduce yourself to the president. Get a copy of the bylaws and read it carefully.
17. Meet your neighbors
Start off on the right foot by introducing your family to the new neighbors. Ask for tips on local favorites, like restaurants and sports activities.
18. Cover the windows
Put inexpensive blinds on the windows until you're ready to decorate with window treatments.
19. Draw a floor plan
Measure the room widths and lengths. Take this information with you when you go furniture shopping.
20. Decorate!
Take your time choosing new furnishings and décor. You'll want to love your choices for at least the next few years.
21. Review your documents
Every few years, check over the important documents you're saving.
22. Review your utility bills
Every year or so, check for unusual changes in your utility bills. Look for and correct causes of increasing expenses.
23. Review your insurance
Check for new discounts on homeowner's insurance every year or so.
24. Establish a group of contractors
Create and maintain a list of handyment or contractors needed for repairs or preventative services. Keep a handy list just in case of an emergency.
25. Enjoy your home!
Congratulations on being a homeowner! Now kick back, relax, and enjoy it!
Tour new homes in Delaware from Montchanin Builders
Montchanin Builders cordially invites you to tour our new move-in ready homes in Delaware. Our new construction homes are located within beautiful, friendly neighborhoods like Darley Green, The Overlook at Rockford Falls, and The Town of Whitehall. You can schedule a personal tour by calling 302.472.7212.
Additional resources for new home buyers:
The Balance, After Home Closing, Which Documents Should I Keep? https://www.thebalance.com/after-home-closing-which-documents-should-i-keep-1798245
SF Gate, Does a Real Estate Deed Have to Be Filed & Recorded? https://homeguides.sfgate.com/real-estate-deed-filed-recorded-48046.html