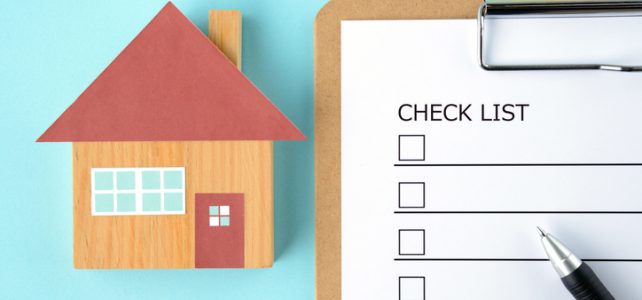 Home Buying Checklist for First-Time Buyers
For first-time home buyers, the process can seem a little overwhelming. That's why we've developed a comprehensive checklist to guide you every step of the way.
Assess your finances
Buying a home is likely the most expensive purchase you will ever make. It makes sense that a thorough assessment of your finances is a logical place to begin. One of the first things to consider is how much you have saved up for a down payment. The traditional rule of thumb is to put down 20% of the home's value. However, this usually isn't necessary. You'll find that many lenders are willing to work with home buyers with a much lower down payment. Montchanin Builders, for example, partners with Cardinal Financial, which offers custom financing with flexible down payment options.
In addition to considering your savings, you'll want to evaluate your debt-to-income (DTI) ratio. For the purpose of determining your credit score, your DTI is exactly what it sounds like: the sum total of your debts (loans, credit cards, etc.) compared to your income. However, when buying a home, you'll want to include all recurring bills in the "debts" category. Add up all of your monthly expenses and divide that figure by your monthly income to figure out your DTI. Ideally, your DTI shouldn't be higher than 43%. The lower it is, the better.
Get pre-approved for a mortgage
Once you have a clearer picture of your finances, you'll want to obtain pre-approval for a mortgage from a lender. It's often recommended that home buyers obtain pre-approval before checking out the homes on the market. This enables you to more easily identify the available homes that you can afford.
Meet with a real estate agent
After securing pre-approval from a mortgage lender, it's time to meet with a real estate agent. Of course, you can scout listings on your own, but it's still helpful to have a realtor. These professionals are highly experienced with property evaluations and can help you consider the various pros and cons of each home and neighborhood you check out.
Start your home search
These days, the initial home viewing is usually done digitally. You can take virtual tours of available homes to narrow down your list. Then, visit open houses or schedule viewings. You may want to clear your phone's gallery, as you'll want to take plenty of pictures of the properties you view. You'll also want to bring along a notebook and jot down notes about your likes and dislikes regarding each property.
Purchase your new home
Once you've finally chosen the home and neighborhood of your dreams, it's time to make it yours! Talk to your realtor about the next steps in securing your home such as making an offer, including a deposit and more. At Montchanin Builders, our dedicated sales team will help you in determining the best floorplan, features and homesites available – walking you through every step of the process!
View new homes in northern Delaware from Montchanin Builders
Montchanin Builders strives to make the home selection and buying process as easy and hassle-free as possible. Visit our Sales Center and Model Home in our master-planned community of Darley Green—a beautiful, tree-lined neighborhood near the heart of Wilmington, Delaware. With so many wide-open spaces, you'll have trouble believing that you're just a short stroll away from incredible community amenities, including shops, restaurants, and transportation. Call today to schedule a tour of our move-in ready homes and inquire about our special financing offers.
Additional resources for home buyers: