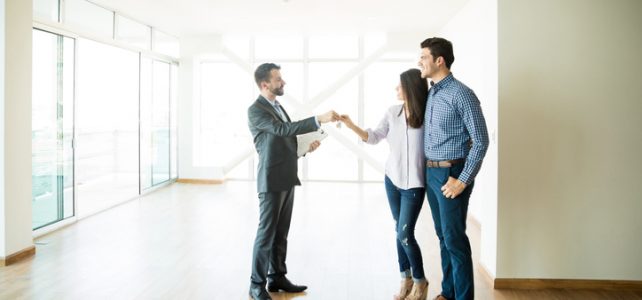 How Do I Know When I Am Ready to Buy a House?
Buying a home is a major decision. Homeownership offers many advantages, like the chance to build equity in your investment over time. Plus, you'll be able to personalize your home however you wish—something that you can't do while you're renting. But is now the right time, and are you ready? First-time homebuyers in the Wilmington, Delaware area can consider the following factors to determine if they are ready to buy a move-in ready home.
You have a down payment.
If you have a down payment saved, you could be ready to buy a house. It's always a good idea to save as much as you can before making a major purchase, but you might not need as large of a down payment as you might think. Montchanin Builders has a great relationship with one of the nation's premier lenders, Supreme Lending, so contact us today to earn about the great financing deals that are available.
You've been working on improving your credit.
Financial experts generally recommend improving your credit as much as possible before buying a home. This involves making all payments on time and paying down your debt to improve your credit-debt ratio. Keep in mind, however, that your credit might not need to be as high as you might think.
You're ready to settle down in the same place for a while.
First-time homebuyers in the Wilmington, Delaware area are often motivated by the desire to settle down in the same place for a while. Ready to put down some permanent roots? You'll love the amenities of the Montchanin Builders neighborhoods, like close access to nature paths, state parkland and shops and businesses.
You can't wait to enjoy all the benefits of homeownership.
There are so many perks of owning your own home compared to renting! If you've been renting for a while, you may be tired of having to obtain your landlord's permission for every little modification you make. It's common for renters to be unable to paint their walls in their preferred colors or even install new shelves. When you own your own home, you can personalize it to suit your lifestyle and your unique design preferences.
Other perks of owning your own home include having plenty of space—both for storage and for entertaining guests. Plus, you'll be able to enjoy your property's outdoor spaces – and your pets will love them too! You'll also enjoy the feeling of long-term stability that comes with homeownership.
Check out these gorgeous new homes in northern Delaware!
When you're ready to buy a move-in ready home in Delaware, check out the gorgeous home sites and floor plans available from Montchanin Builders! Our masterfully planned communities of Darley Green and The Overlook at Rockford Falls offer the best of both worlds—you'll be close to all the amenities of town, but be able to enjoy wide-open spaces and gorgeous views.
Give us a call today to discuss special financing offers and schedule a viewing. Call 302-472-7212 or use the contact form on our website to get in touch.
Additional resources for homebuyers in Delaware: