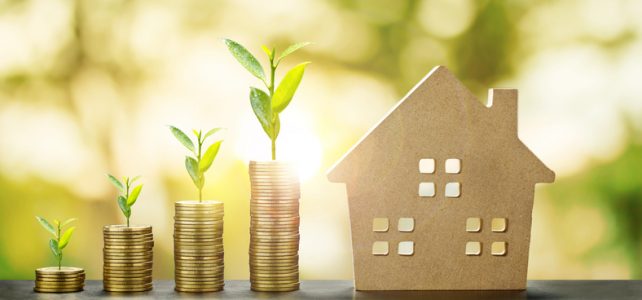 How to Save Up to Buy Your First Home
Saving up for your first home may seem daunting. But with the great financing options available from Montchanin Builders in Delaware, credit-qualified buyers can secure a mortgage on a new move-in ready home by putting down as little as 3.5%. No matter what your down payment goals are, there are plenty of effective strategies you can use to help you reach that number without neglecting your other long-term savings goals along the way, like your retirement funds.
Figure out how much you'll need to save
Lenders prefer to structure mortgage payments so that one payment (including private mortgage insurance and property taxes) won't be higher than 28% of your monthly income before taxes are taken out. If your income fluctuates from month to month, then this percentage should be closer to 20%. Based on your anticipated monthly payments, you can calculate about how much house you can afford.
Develop a savings plan
Now that you know about how much of a down payment you need to save, you can figure out how much you'll need to save each month, based on your self-imposed savings deadline. You can work toward your goal by taking a two-pronged approach: Reduce your existing expenses and bring in more income.
Bring in more income
Side hustles are totally doable, even if you have a demanding full-time job. If your day job has set, predictable hours, consider picking up a part-time W2 position. Freelancing is also a viable option. If you have a teacher's license, for instance, you could start tutoring students online. There are plenty of online tutoring hubs where you can hang up your digital shingle. Alternatively, think back to your high school days. Did you walk dogs or babysit kids? Consider signing up to being a Rover dog walker or a Care.com sitter.
Reduce your bills
Get the most bang for your buck by comparison shopping for everything. Visit your independent insurance agent to ask whether you could save a few bucks on car and renter's insurance by switching to another company. Cancel your cable service and instead opt for a much cheaper online TV and movie streaming service. Switch your unlimited phone plan to a cheaper version—just make sure you don't go over your texting, talking, or data limits. Next, take a hard look at any subscriptions you have. Perhaps you subscribe to paper versions of magazines or your local paper. Would a digital subscription save money?
Reduce your living expenses
Your daily living expenses include things like groceries, clothing, to-go coffee, and haircuts. Keep track of every cent you spend for a week or two. Then, review your list of expenses and consider how much you could save each week if you reduced these expenses. Perhaps you could go to a less expensive salon for haircuts (and skip the manicure). Use an insulated travel mug and bring your coffee to work. Experiment with big batch cooking, which can save both time and money.
Lifestyle adjustments can be difficult at first, but once you see your savings account grow, you'll be even more motivated to stick with it.
Tour new construction homes in Wilmington!
Montchanin Builders invites aspiring homeowners to tour our beautiful, new communities of Darley Green, The Overlook at Rockford Falls, and The Town of Whitehall. Our move-in ready homes in Wilmington, DE offer both elegance and modern convenience for all home buyers. You can schedule a tour today by calling 302.472.7212. Be sure to ask us about our special financing deals, including up to $15,000 toward your new home purchase!
Additional resources for purchasing new homes in Delaware
The Motley Fool, Here's How 44 Million Americans Are Getting Richer, https://www.fool.com/retirement/2017/07/16/heres-how-44-million-americans-are-getting-richer.aspx
Forbes, Nine Smart Tips To Save Up For A Down Payment On A Home, https://www.forbes.com/sites/forbesrealestatecouncil/2018/06/01/nine-smart-tips-to-save-up-for-a-down-payment-on-a-home/#2b8ef864498f