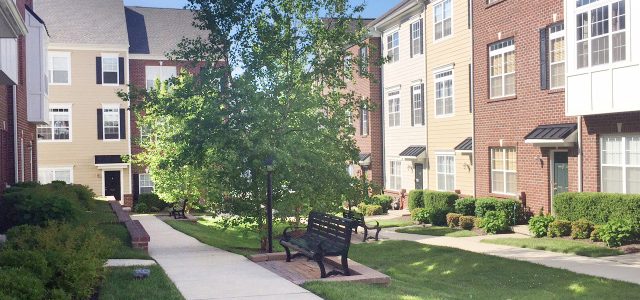 Is Spring the Best Time of Year to Buy a Home?
There are lots of factors that determine when the best time to buy a house is. Interest rates are one example. It's never a bad idea to take a look at the interest rates before you buy, but don't let it completely determine your decision. Another factor to consider is the season. In general, buying a house earlier in the year is ideal, and spring certainly qualifies!
There are typically more properties available in the spring
If you enjoy the process of shopping around, you'll love house hunting in the springtime. There are generally more homes available on the market during the early months of the year. One reason for this is that sellers prefer to show their houses after the snow has melted when the flowers start to bloom. It's easier to get a sense of what the neighborhood is like when it isn't covered in snow.
Summer is a great time to move
Many individuals find that spring is a convenient time to purchase a new home. This is because summer is right around the corner. By the time the sale moves forward and the parties close on the house, individuals can take advantage of the summer vacation to plan the big move. They can take on age-appropriate organizing and packing responsibilities.
Summer is a particularly advantageous time to move if the children will be changing to a new school district. It can be tough to switch schools in the middle of a school year. Kids often feel more awkward and have a harder time finding new friends when they must switch schools during the school year. But if you move during the summer, you will have some time to adjust to the new town. Kids won't feel quite so awkward when starting at the new school in the fall.
Even for those without kids, summer can be a great time to move. It's far removed from the stressful, hectic frenzy of the winter holiday season. Home buyers can furnish their new homes without being stressed out about credit card bills from the winter holidays. Plus, they'll have plenty of time to get their new home ready to entertain friends and family during the winter holiday season.
Are you a first-time home buyer in Wilmington, Delaware?
You're in luck! Montchanin Builders has a selection of exquisitely designed, move-in ready homes for sale in Wilmington, Delaware. Our architects and master craftsmen focus on quality, designing homes that are ideal for the needs of modern homeowners. But our properties are going fast, so get in touch with us today!  Schedule an appointment to tour our homes in Darley Green and The Overlook at Rockford Falls.
Take a walking tour of our communities, enjoy the wide-open spaces, lush greenery, and friendly neighbors. Be sure to ask us about special financing incentive —including up to $15,000 towards closing costs. Call (302) 655-2600 to learn more!
Additional resources for home buyers
Money Under 30, How Do You Know When You're Ready To Buy A Home? https://www.moneyunder30.com/how-do-you-know-youre-ready-to-buy-a-home
Money Crashers, Should I Buy a House Now or Wait? – 6 Factors to Consider, https://www.moneycrashers.com/should-buy-house-now/