Owning vs. Renting: How Montchanin Builders Can Help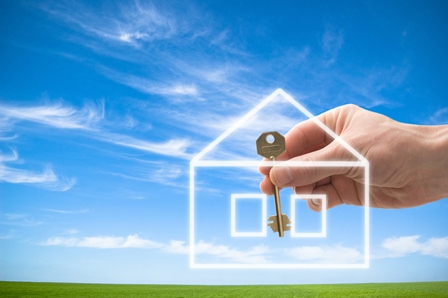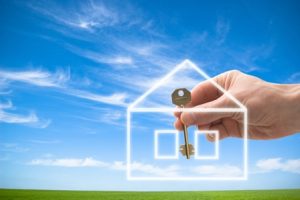 Signing the lease on one's first apartment is a thrilling moment. If you're like many people, you probably have dreamt of moving into your own apartment while living in college dorms or at your parents' house. But the glow of independence quickly fades when you realize that you aren't allowed to make cosmetic changes to the apartment or dig up part of the lawn for a garden. Plus, those rent checks are investing in someone else's financial future—not your own.
If you're starting to dream of owning your own home in Delaware, it's time to talk to Montchanin Builders and our preferred lender, Supreme Lending. We've partnered with Loan Officer Theresa Miglino to make purchasing a new home more affordable than ever. You'd be surprised just how much home you can afford when you choose Darley Green, Shipley's Circle, or The Town of Whitehall—our masterfully designed communities for families and individuals.
Investing in your own financial future
Making the decision to take out a mortgage is not one that should ever be made lightly. Every prospective homebuyer should carefully consider whether they can truly afford to purchase their own home. But, it's also important to consider whether you can afford not to purchase a home. If you have a basic knowledge of financial matters, you already know that writing out a rent check every month is not doing anything for your financial future, other than keeping a roof over your head. Your check lets your landlord build equity in the property, while you pick up the tab.
The sooner you make the decision to work with Supreme Lending and Montchanin Builders, the sooner you'll start building equity in your own investment. The equity you build in your home is an investment in your future.
Take advantage of tax breaks for homeowners
It isn't just the equity you build in your home that will brighten your financial future. Homeowners have access to tax breaks and incentives that renters are excluded from. In many cases, interest payments made on a mortgage are tax deductible. Consult an accountant to verify that this will apply to your situation. You can even deduct your property taxes. Homeowners can also take advantage of federal and state tax breaks designed to encourage energy efficiency. You may qualify for big breaks by upgrading your windows or installing solar panels, for instance.
Montchanin Builders of Delaware wants to help you achieve the American dream of homeownership. Explore our full menu of floorplans, features and communities in today's most sought after neighborhoods. Check out our floor plans online or call today to discuss moving into Darley Green, The Town of Whitehall, or Shipley's Circle and begin building your own financial future.
Additional "renting vs. owning a home" resources
Money Crashers, Renting vs. Buying a House – How to Make a Decision, Pros & Cons, http://www.moneycrashers.com/rent-or-buy-a-house/
NPR, Forget Generation Rent: More Younger Americans Aim To Buy, http://www.npr.org/2016/03/24/470974459/forget-generation-rent-more-younger-americans-aim-to-buy