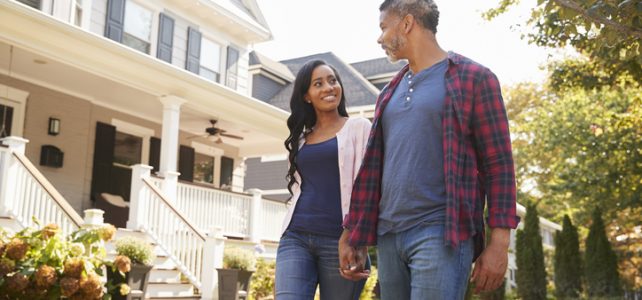 The 3 Surprising Things Homeowners Really Want
If you're in the market for a new home, you likely have a very specific wish list of amenities and features that you can't do without. How do your preferences stack up with those of other homebuyers? See what the latest research says about the unexpected home features that buyers are craving.
A generously proportioned garage
American homebuyers really love their garages. That's according to a recent statement by the National Association of Home Builders (NAHB). The NAHB determined that most of all residential new construction during 2018 featured two-car garages. A full 64 percent of residential home builders included this feature as a must-have. In addition, 21 percent of new homes included a garage large enough to house three vehicles.
A great lighting package
Pre-installed lighting packages are another surprising thing that American home buyers look for in a home. It can be a hassle for homebuyers to find a contractor to install an additional lighting , which is why they often prefer to purchase a home that already features it or can have it added while building.
A walkable neighborhood
A third surprising thing that attracts a lot of homebuyers is living within a walkable neighborhood. These days, people often prefer to live close to nearby amenities, like great restaurants, museums, recreational spaces, and entertainment venues. Yet, they also want to live within a peaceful and spacious neighborhood setting with opportunities for walking and public gathering.  A walkable neighborhood provides the perfect blend of wide-open green spaces and nearby urban amenities.
New homes in northern Delaware with these great features!
If you're in the market for move-in ready homes in Delaware, check out the properties available from Montchanin Builders. Our masterfully designed homes in the walkable community of Darley Green feature lighting packages, spacious garages, and so much more. We're here to help! Call us today to learn more!
Additional resources for home buyers: