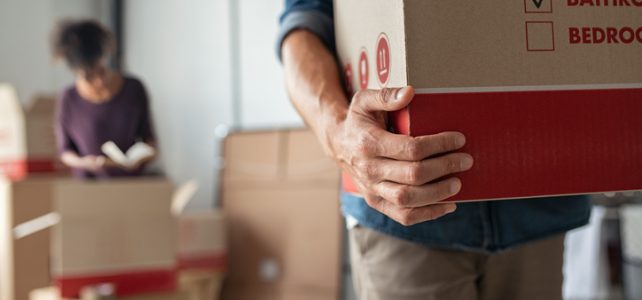 Top 5 Reasons People are Moving in 2020
It's safe to say that 2020 has shaken up the norm for just about everyone. A lot of people's priorities have shifted due to mandated home quarantines, social distancing, and other lifestyle changes, and for many, the time now seems right to move to a new home. For some buyers, this decision is spurred by current events, while others may have been planning a move for years. With that in mind, here are the top 5 reasons people are relocating in 2020.
#1 – To Escape the City
This reason is two-fold. Large metropolitan areas were amongst the hardest hit areas for COVID-19, and many residents realized that while city life can be fun and exciting, its density also makes it a breeding ground for contagions. Close proximity to your neighbors also makes following social distancing protocols challenging. As a result, many have been migrating to less risky suburban and rural areas.
The second reason that city-dwellers are considering relocating because of the pandemic is the absence of all the things that brought them to the city in the first place, such as easy access to endless dining, shopping, and nightlife options. With most of these activities being canceled or bogged down by restrictions, many residents are rethinking their high-priced cramped apartments.
#2 – More Home Amenities
Due to COVID-19, our homes have become our world, serving as our office, gym, entertainment venue, restaurant, and resting place. While things won't always stay this way, some of these new lifestyle changes may stick for the long term. For many homebuyers, finding a place that can offer a variety of amenities—including a home office or gym—has jumped high on the priority list. The value of outdoor access has also risen, with a growing desire to be near open, airy parks or have a large private yard.
#3 – Remote Working
One of the biggest shake-ups of 2020 was remote working. Before COVID-19, some companies were already experimenting with the possibility of remote workers and flexible office hours, but the closing of offices forced the working-from-home concept into full implementation. More and more employees now expect to be working remotely on a near-permanent basis, even after the pandemic subsides. Working from home frees people to make the move they've always wanted without having to worry about long commutes or switching jobs.
#4 – Virtual Schooling
Adults aren't the only ones who are doing their work online these days. Many school districts and higher education institutions have started their school year online, which is also eliminating an obstacle for some homebuyers that have school-aged children or who are attending classes themselves. It also brings with it a need for additional workspace, which may be hard in a crowded apartment or small home.
#5 – More Value
Many homebuyers are moving out to find more bang for their buck. Some are leaving their small and pricey city apartment for a more spacious, affordable home in the 'burbs. Others are just looking to trade their current suburban home for a slightly more modern floorplan and a tax-deductible home office.
Schedule a Home Viewing Today
If you're in the market for new construction homes in New Castle County, Delaware, schedule a tour of Montchanin Builders' spacious move-in ready homes near Wilmington, DE. Our award-winning walkable communities let you enjoy plenty of open green space while being only a short drive from Wilmington's plentiful restaurant and shopping options. The housing market has never been more buyer-friendly, and financing options available through our preferred lending partner make buying a new home more affordable than you think.
Schedule a tour today and make your 2020 home owning dreams a reality!