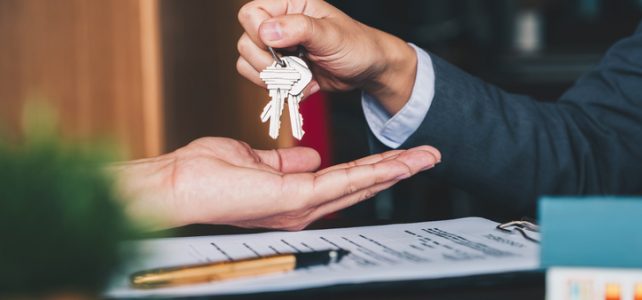 What COVID-19 Means for First-Time Homebuyers
We're all facing many challenges because of COVID-19, but buying a home doesn't have to be one of them! You don't have to put your first-time homebuyer dreams on hold because of the pandemic. In many ways, now is a better time than ever to buy a home.
Many first-time buyers are seeing their dreams come to fruition during this unprecedented time, but things are a bit different now than they were before coronavirus. If you're looking into buying a new home right now, there are a few things you should keep in mind.
Shopping for a new home during COVID-19
Social distancing means shopping for a new home is a bit different than it used to be.
Most realtors and construction management companies have instituted new showing procedures in order to keep themselves and their customers safe. For example, many showings require buyers:
Wear masks and maintain social distancing at all times
Avoid touching surfaces such as light switches and doorknobs
Make appointments to allow for one-on-one showings
Buyers can take live FaceTime, Zoom, or Skype tours of homes or visit realtor websites for 3D virtual tours of available listings. The internet is an incredibly valuable resource when it comes to shopping for a new home during the pandemic. Rather than driving around or visiting locations, you can do online research to find good neighborhoods. Google Maps lets you navigate areas within a certain mile radius of any home you're interested in, and websites allow you to search for communities that fit your needs.
Low mortgage rates
The Fed cut interest rates to 0% because of the pandemic, sending mortgage rates down to record-breaking lows. Some economists think that the drop isn't over yet, and the coming months will see mortgage rates fall even lower. First-time homebuyers have a chance to lock in an amazing mortgage deal right now.
Gorgeous new homes for sale in Wilmington, Delaware
Montchanin Builders is open for business! We are taking all the necessary precautions to protect our staff and customers. Call us today to learn more about our new homes in Northern Delaware and the amazing financing options offered by our lending partner, Katherine Dunckley with Cardinal Financial.
Additional Resources:
com, COVID-19 First Time Homebuyer, https://time.com/nextadvisor/mortgages/covid-19-first-time-homebuyer/
com, Buying a Home During COVID-19 Pandemic?, https://www.washingtonpost.com/business/2020/04/13/buying-home-during-covid-19-pandemic-it-can-be-done-under-right-circumstances/