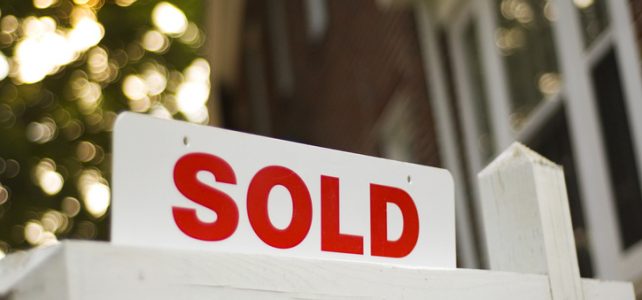 What Do I Need to Buy a House in 2019?
Buying a house is a major financial and logistical undertaking. The process can take months, and it can sometimes be stressful, especially if you're buying a home for the first time. Below, we'll explain exactly what you need so you won't feel so much like a fish out of water during this complex process.
Are you a Wilmington, Delaware first-time home buyer? Contact Montchanin Builders for answers to your questions about the Wilmington DE real estate market, and to learn about our special financing options for first-time home buyers, which allow you to reap the benefits of of some of the industry's lowest closing costs and rates. We are delighted to partner with Supreme Lending, ranked one of the Top 100 Mortgage Companies in America.
A Good Credit Score
Credit scores range from 300 to 850. The higher your score the better. While there is no official cut-off range, a borderline acceptable minimum score to be considered for a loan is usually around the low 600s. Scores above 740 are considered stellar and make you a model candidate for many loan options. To keep your score elevated, always pay your bills on time and try not to max out your credit cards. Frequently opening new credit card accounts may also hurt your score.
Solid Employment
Lenders prefer applicants with a solid work history, preferably with the same company for at least two years.  This shows that you have a stable source of income. Independent contractors may still qualify, but may be seen as a higher risk since they may not receive a consistent paycheck. When in doubt, ask your mortgage lender!
A Good Debt-to-Income (DTI) Ratio
Your DTI ratio is essentially your total monthly debt payment divided by your monthly gross income. Most lenders require a DTI ratio below 41%. If you earn $5,000 monthly, and your monthly debt payment (which includes the mortgage) is $2,000, then you would have a DTI ratio of 40%. There are programs available that allow for a higher DTI ratio, so don't let these numbers scare you. Your lender will let you know possible ways to pay off debt to get you within the bracket that works best for you.
Enough Budget for a Down Payment
First-time home buyers will need enough money to cover the down payment, which is usually between 3.5% to 5% of the property's total price. The figure may be a bit higher for second-time homebuyers because they have had more time to save.
In Delaware, there are programs available to help you with down payment and closing cost assistance! Supreme Lending will be able to qualify you and find the best program available for your financial situation. Ask how you could get up to $15,000 towards your new home purchase on select lots at Darley Green with the use of NCC WF Program, preferred lender and settlement attorney.
Setting Aside Additional Cost
You have other costs to consider besides the down payment. This includes homeowner's insurance; this is mandatory if you're taking out a mortgage. It's also the buyer and not the seller that needs to cover the cost for a home appraisal, which usually runs between $400 and $600.
Wilmington Housing Market Sees Demand Growth
How is the housing market in Delaware? Prices spiked 3.9%, according to 2018 data. This means there is an uptick in demand for homes in areas like Wilmington, DE. Schedule a home tour with Montchanin Builders today, and view our exquisite, spacious, move-in ready homes in master-planned walkable communities. Your dream home may be just a phone call away!
Additional resources:
Clever, What Do I Need to Buy a House in 2018?, https://listwithclever.com/real-estate-blog/what-do-i-need-to-buy-a-house-in-2018/
The Lenders Network, What You Need to Buy a House in 2019, https://thelendersnetwork.com/what-you-need-to-buy-a-house/