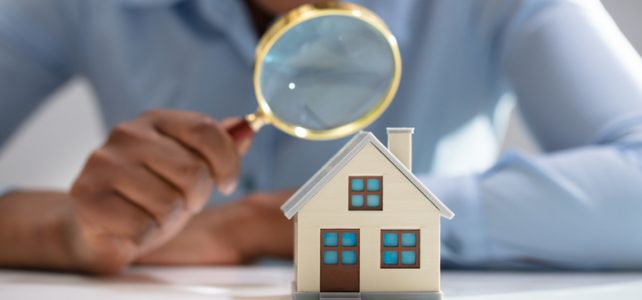 What Sellers Can Expect From a Home Inspection
The home inspection does not need to be the most stressful aspect of selling your home. Even if your inspection report reveals areas that need to be addressed with the property, you'll have the opportunity to address anything that comes up and entice potential buyers to seal the deal.
One of the great advantages of buying a new construction home from Montchanin Builders is that you never have to worry about hidden surprises – from the roof to the plumbing to the warranted interior finishes, everything is brand-new, working perfectly, and up to code. The old home you're selling may have to pass inspection, but your new move-in ready home at one of our breathtaking walkable communities has already passed a thorough building inspection process with flying colors. There's nothing you need to do but move in and start enjoying your new amenities, appliances, and finishes – and the gorgeous open-space floor plan of your choosing!
Selling a house before moving into your Montchanin Builders dream home? Here are the most important things that sellers need to know about the home inspection process.
You can schedule a pre-listing inspection
It's customary for the home buyer to arrange for the inspection of the home after making an offer, but prior to closing. However, as the seller, you can schedule a home inspection before you even put your home on the market. This may be a good idea if you have an older home and you're motivated to fix items in order to get the highest possible purchase price.
However, you should know that there is a legal obligation to disclose this home inspection report to potential buyers.
What to expect from your home inspection
Regardless of whether you're having a pre-listing inspection or the buyer's inspection, it will generally take a few hours for the inspector to check out the property. The report will typically be available within a few business days.
The home inspector will carefully review both the interior and exterior, checking for potential concerns. Note that home inspectors are not concerned with cosmetic issues, like peeling paint or stained carpeting. Occasionally, however, a cosmetic issue may indicate a more serious issue, such as a stain on the ceiling that indicates water damage or cracks in the corner of a room that may indicate a shifting foundation.
In general, home inspectors focus on these main areas:
Structural integrity
Plumbing
Electrical system
HVAC system
Roof
Water damage
Insect/pest infestations (especially termites)
How to prepare for a home inspection
There are a few things that home sellers should do to make the process go as smoothly and quickly as possible. Gather together all receipts for maintenance work, such as service visits for the HVAC system. Clear away any clutter from near the furnace, water heater, and electrical panel, as the inspector will need to access them. Similarly, the inspector should have easy access to the attic, basement, garage, and crawl space.
It's also a good idea to exterior areas, like if any tree branches are close to the roof or overhanging it, they'll need to be trimmed back.
Check out these homes for sale in Wilmington, Delaware!
The home buying process can be stressful when you are forced to await the results of a home inspection report. But when you buy a beautiful and affordable new-construction home from Montchanin Builders, you never have to worry about your new home's condition.
We have stunning move-in ready homes available for sale right now in our master-planned community of Darley Green. Enjoy peaceful, tree-lined streets, and wide-open spaces paired with the convenience of restaurants, shops, and other amenities within walking distance.
Get in touch today to chat about our new homes in northern Delaware. Be sure to ask us about our special financing offers!
Additional resources for home buyers: