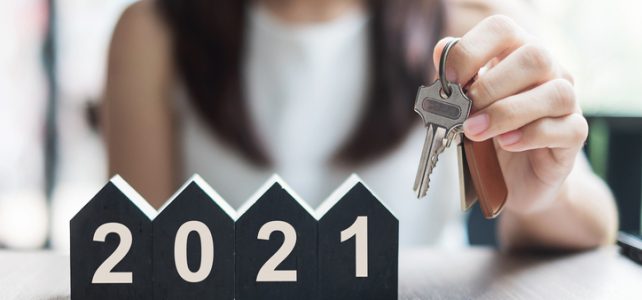 Why Early 2021 Is a Great Time for Homebuyers to Act
If you've been thinking about buying a home, but aren't sure whether right now is the best time to act, you'll be pleasantly surprised to learn that market conditions are favorable right now. Mortgage rates are expected to stay historically low, and experts predict that home prices will stay relatively steady. Don't wait too long to begin checking out beautiful new homes in northern Delaware.
Mortgage rates are expected to stay favorable
Last year, many first-time homebuyers took advantage of extraordinarily low mortgage rates. These favorable market conditions are expected to continue through at least the early part of 2021. In fact, the Mortgage Bankers Association expects 30-year loans will have an average rate of 3.1%. Fannie Mae is even more optimistic, predicting these home loans will have an average rate of just 2.8%. Freddie Mac has split the difference, with a prediction of 3% that it expects to last the entire year.
Price increases will slow down
Property is a commodity that can be relied upon to increase in value over time, which is one of the main reasons why people choose to buy homes. If you purchase a condo or a townhouse in the master-planned community of Darley Green, for instance, you can expect its value to rise throughout your ownership of the property.
The good news for homebuyers is that the average price of homes isn't expected to rise as much during 2021 as in previous years. Last year, home prices rose by about 5.1%. This year, the Mortgage Bankers Association expects an increase of just 2.4%. Freddie Mac expects home prices to rise by an average of 2.6%.
The pandemic isn't going away anytime soon
Despite the FDA approval of COVID vaccines, it will be quite some time before a significant portion of the population is vaccinated. It's going to be necessary to practice social distancing and other public health protocols well into the summer and possibly beyond. Unfortunately, for those who live in apartment buildings or on busy streets, it isn't always easy to stay at least six feet apart. Apartment dwellers often come into close proximity to each other while using the elevator or visiting the laundry facilities, for example.
The pandemic restrictions have encouraged many people to consider making the leap to homeownership. It's more popular than ever to move out to the suburbs.
Walkable communities such as Darley Green are particularly popular, since they offer many opportunities for outdoor recreation, away from crowded gyms. Because of the popularity of these move-in ready townhomes, it's best not to wait too long to start house hunting.
View new homes in northern Delaware
Take advantage of market conditions favorable to homebuyers by viewing the move-in ready homes in Delaware by Montchanin Builders. Our master-planned community, Darley Green, still has some home sites available. Contact us today to schedule a viewing.
When you tour Darley Green, you'll note its neighborly ambiance, wide-open green spaces, and close proximity to community amenities, such as fine dining, shops, and exceptional schools. Call today to begin exploring our condos and townhomes, and be sure to ask us about our special financing offers!