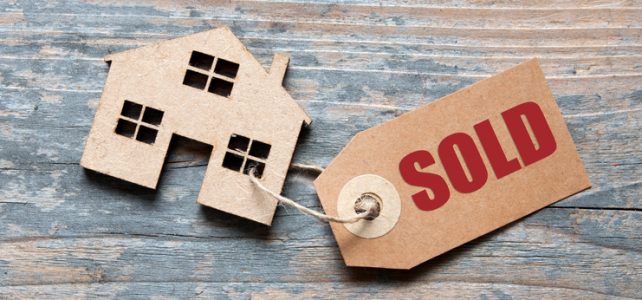 Why Home Sellers Are Thriving This Winter
Selling a home can be a lot of work. The good news is that you'll have the opportunity to move into your dream home. Perhaps you've been dreaming of a more spacious home with plenty of storage, a flex room, or a guest room for visiting relatives. Thanks to the current market conditions, it's an excellent time for home sellers to get to work staging their current homes and putting them on listing sites. Because of the limited inventory available and the historically low mortgage rates, home sellers have been thriving this winter.
A limited inventory makes now a great time to sell
This winter is turning out to be a home seller's market. The reason is the limited availability of homes on the market. In fact, according to the National Association of Realtors (NAR), there is only about a 2.3-month supply of unsold homes right now, assuming that the current pace of home sales holds steady. This is lower than December's inventory, which stood at about a 2.5-month supply.
Both of those figures are a far cry lower than the average. A neutral housing market—that is, neither a buyer's nor a seller's market—is thought to have about a six-month supply of homes for sale.
Selling your home in a seller's market is advantageous for a number of reasons. First, you're likely to get top dollar for your home, even if you don't make an extra effort to renovate it beforehand. Second, when you do put your home on the market, it's likely to sell quickly. This will allow you to pack up and move on to your dream home without having to waste time worrying about whether your old house will sell.
Rates are at historic lows
During 2020, the housing market saw incredibly low mortgage rates throughout the year. These historic lows are expected to continue throughout much of 2021. This is beneficial to home sellers for two reasons.
First, home buyers will have an easier time affording properties, which means your old home is more likely to sell quickly. Second, you'll be able to save big bucks on your mortgage for your dream home. However, it's not known exactly when those mortgage rates will start to climb. It's best to act quickly to take advantage of current market conditions.
There's never been a better time to move to the suburbs
If historically low mortgage rates and a low inventory weren't enough to convince you that now is the time to sell your home, consider the pandemic. Even though vaccines are now available on a limited basis to certain individuals, it will be a long time before things get back to normal. Right now is a great time to move to the suburbs, where there is plenty of wide-open space for social distancing and green spaces for safer recreation outdoors.
Check out these new homes in northern Delaware
The suburbs around Wilmington, DE, are an ideal place for those looking to escape big city life. At Montchanin Builders, we build master-planned communities that are designed to provide an Old World ambiance, yet are close to major amenities. In our Darley Green community, you can enjoy wide open green spaces, along with close proximity to shops and restaurants.
Call today to schedule a tour!