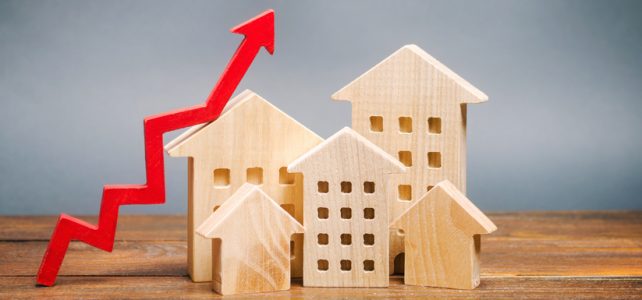 Why the Real Estate Market Will Heat Up This Summer
It's been a rough year so far. Health and public safety concerns have all contributed to economic uncertainty. However, the news isn't all bad. In fact, there are signs that things are starting to turn around already. Businesses across the country are beginning to open up, people are going back to work, and they are even buying new houses—a significant vote of confidence that the economy will improve. In fact, the summer of 2020 could be one of the best seasons for home buying in recent memory. For proof, just check out the historically low mortgage rates.
Mortgage rates are historically low
Toward the end of May, Freddie Mac released the results from its Primary Mortgage Market Survey®. The results indicated that mortgage rates for 30-year fixed-rate mortgages were below 3.30 percent for the fourth consecutive week. One year ago, the rate for a 30-year fixed-rate mortgage averaged 4.06 percent. In addition, the rate for a 15-year fixed-rate mortgage averages 2.70 percent.
All of those statistics are great news for home buyers looking to save money. Sam Khater, the chief economist at Freddie Mac, predicted that mortgage rates could continue to decline even as the demand for new housing rises.
Mortgage applications are on the rise
Toward the end of May, CNBC reported that mortgage applications had increased by six percent compared to the previous week. That is a stunning rise and may point to a growing sense of consumer confidence in an economic rebound. It also underscores the significance of historically low mortgage rates.
Overall, mortgage applications have increased for five consecutive weeks. FHA, VA, and USDA loans (government purchase applications) are five percent higher than they were a year ago. In addition, the purchase volume is only 1.5 percent lower than it was one year ago, signaling a remarkably fast recovery in the housing market.
More home buyers are taking advantage of virtual home tours
Another factor in heating up summer sales in the real estate market is the increased use of virtual home tours. Not only is it a safe, socially distant way to view homes available for purchase, but it allows home buyers to easily plan long-distance moves. A virtual home tour enables buyers to effectively evaluate whether a particular property will suit their needs without having to travel there.
Get a jump start on your home search before the summer heats up
With so many other people eager to buy a new home this summer, it's in your best interest to act quickly. Montchanin Builders is open for business, with architecturally exquisite new construction homes in New Castle County, Delaware. Visit our Sales Center to find out why so many people have chosen a Montchanin Builders townhome, condo, or single-family home.
Get in touch with us today to set up a tour or ask about special financing offers for our homes for sale in Wilmington, Delaware.
Additional resources for home buyers