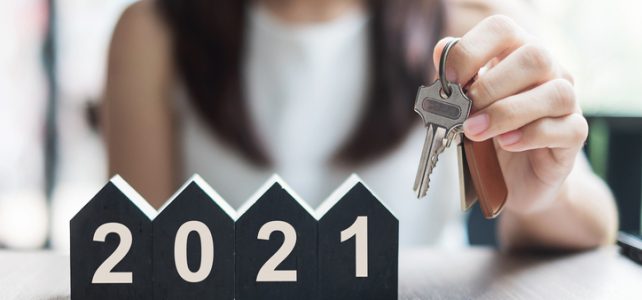 3 Myths About the 2021 Real Estate Market
The real estate market has been heating up this year, with home sellers eager to move and home buyers itching to find their dream homes. The market's robust activity has given rise to a few myths about what home sellers and buyers can expect. Whether you're worried about pricing your old home to sell or scheduling an inspection of a home you're thinking of buying, you'll want to get the truth behind these common myths.
Myth: When selling your old home, it's best to price as high as possible.
One of the biggest mistakes homebuyers make is pricing their old home too high. Yes, you'll want to get top dollar for your property, but if you set the price too high, you'll scare off a slew of potential buyers. Plus, if you price your home above its market value, it will likely stay on the market for a long time. This can interfere with your plans to move into a new home. It's always a good idea to talk to a licensed real estate agent about the value of your home and a strong asking point. Remember that there's a good chance you'll end up getting more than your asking price. If your home is in great condition, buyers may engage in a bidding war for it.
Myth: Renovating your old home is crucial before putting it on the market.
This myth is partially true and partially false. The truth is that it depends on your home. If your home is relatively updated, you might not need to make many changes beyond painting the walls in neutral colors or installing new carpeting. If your home is older, however, some renovations can go a long way toward attracting buyers and getting top dollar. Realtors generally recommend putting the most money in the kitchen and the bathrooms, as updated kitchens and bathrooms are highly attractive to home buyers.
Myth: Home buyers cannot tour new homes in person because of the pandemic.
Since early 2020 when many businesses temporarily closed due to the COVID-19 pandemic, homebuyers have largely been shopping for houses online. Online listings can only tell you so much, however, even if they feature a video tour of the home. Fortunately, with the availability of vaccines and loosening of restrictions, it's now possible to view potential homes in person.
If you're planning to move to a new area entirely, such as from New York to Delaware, it's still a good idea to check out new homes online first. Use the online information to narrow down your list, and then schedule viewings in person for a time when you plan to be in the area. Don't forget when viewing new homes that you'll also want to check out the local amenities, such as shops, dining, nightlife, and cultural or historical attractions.
Montchanin Builders offers home buying made easy
The home buying process can be complicated, but Montchanin Builders specializes in making it easy and hassle-free. We've partnered with one of the nation's top mortgage lenders to give our home buyers the best possible rates. Find out more today about our master-planned community of Kennett Pointe in PA is an exclusive neighborhood with luxurious amenities. Or, explore our homes for sale in Wilmington, Delaware. The Darley Green community invites home buyers to explore our tree-lined streets and beautiful townhomes.