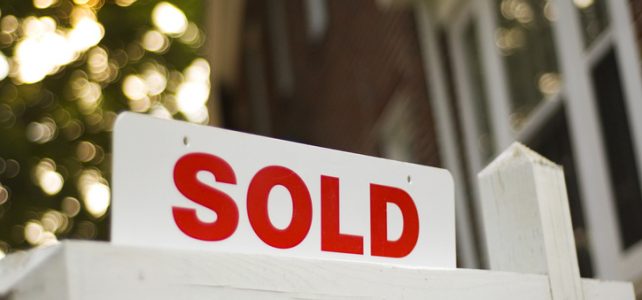 5 Key Tips to Selling Your House Virtually
COVID-19 has changed the way we do real estate transactions. Thanks to advances in technology, it's possible to sell your home while minimizing most – if not all – face-to-face interaction.
If you are looking to sell your property while abiding by state and federal guidelines for social distancing, these virtual home selling tips can make a world of difference.
#1. Get an online home value estimate
What is your home worth given the current market conditions? In lieu of a formal, in-person appraisal, consider sites like Redfin or Zillow, which offer online home valuations based on the latest data available. These estimates will give you a solid starting point when it comes to an asking price.
#2. Take your own listing photos and video
Once you've whipped your home into tip-top shape and ensured its curb appeal, it's time to create a photo portfolio. Open all curtains and choose a time of day when the lighting is best. Put out props to show scale, and be sure to get multiple images of every room and space at varying angles. For added context, record a personal video walk-through of your home, and check out others on Youtube for tone and inspiration.
#3. Work with a reputable agent
A good real estate agent is invaluable to the process of selling a home virtually.  Choose a reputable agent who can provide virtual home staging consultations and video consultations. With their keen eye and advice, you can make your home stand out. Virtual home sales are nothing new, but be sure to choose an agent who has proven experience with virtual marketing campaigns.
#4. Create a 3D home tour
Stand out from the competition by adding a 3D tour of your home so potential buyers can get a better sense of its special layout. A 3D walkthrough is not only more immersive, it's been shown to generate higher engagement and interest levels. Many real estate agents use platforms like EyeSpy360 or Matterport to create captivating presentations that can be viewed online.
#5. Host a virtual open house
A successful open house can be pivotal for unlocking a sale. Your real estate agent can host a virtual home tour and open house on platforms like Instagram, Google Hangouts, Zoom, Facebook, or proprietary software, providing natural, real-time engagement with potential buyers.
Homes for sale in Wilmington, Delaware
Selling your house while looking for a new one? As restrictions begin to lift, the housing market will invariably be saturated with new listings. As always, the demand for new construction homes in New Castle County Delaware is strong. Here at Montchanin Builders, our dedicated sales team has adopted virtual strategies to assist today's homebuyers.
Call to learn more about our award-winning Wilmington, DE communities, or feel free to contact us online.