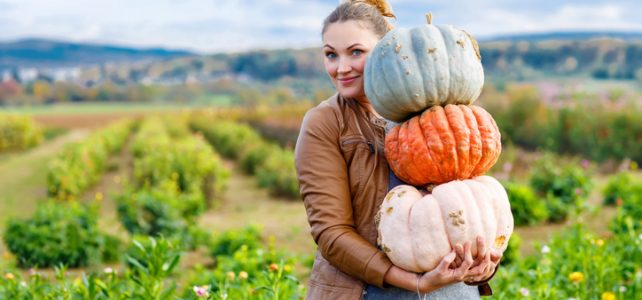 Exciting Fall Events in the Kennett Square, PA, and Greenville, DE Areas
Long after the heat of the summer gives way to cool autumn breezes, there are still plenty of fun outdoor (and indoor) activities to enjoy in the Kennett Square, Pennsylvania, and Greenville, Delaware areas. It's just one more reason why so many home buyers are checking out the new townhome communities in Chester County, PA, and New Castle County, DE. If you're in the area this fall, you can choose from haunted ghost strolls, fall festivals, murder mystery dinners, and so much more!
(302) 472-7212

Call Today for Details about our Kennett Pointe Community

Haunted Ghost Strolls in West Chester County
It wouldn't be autumn without some good old-fashioned ghostly adventures! Sign up for one of the ghost tours offered by Sleuthound, which runs ghost tours throughout West Chester County from September 17th through October 30th. The original Restless Souls Lantern Stroll is a perennial favorite among locals and visitors, but there are a few other options. Ghost-seekers can join the Spirits of '77 ghost tour, which takes place on the grounds of a local farm that was home to part of the Battle of Brandywine.
Or, put on your thinking cap and sign up for the Dear Ole' Miss Bruster outdoor murder mystery adventure. For those who prefer zombies over ghosts and ghouls, there is the Escape the Zombie Apocalypse adventure, which features various outdoor escape rooms. Thrill-seekers must try to escape while zombies stalk them. All those who are at least 21 years of age may also want to sign up for the Spirits Haunting Spirits program—a ghostly tour of the many pubs of West Chester.
(302) 472-7212

Call to Inquire about Kennett Pointe Town Homes

Oktoberfest in Aston, PA
If reveling at an Oktoberfest is on your bucket list, then head over to Aston, PA, which is only a short, 30-minute drive from Kennett Square. This event is scheduled for October 16, 2021, from 11:30 AM to 6:00 PM. It's located at the Maple Zone Sports Village. This Oktoberfest celebration promises a fun day of food, brew, music, and games, with plenty of bratwursts to go around. Tickets start at $30.
Radnor Fall Festival
Wayne, PA, is a quick drive away from Kennett Square, and if you opt to go there on September 19, 2021, you can take part in the festivities at the Radnor Fall Festival. It's fun for all ages (kids will enjoy the moon bounce and rock wall)! At the Randor Fall Festival, you can enjoy:
Great food
Live entertainment
Music
Fun activities
And displays by local vendors
American Helicopter Museum Presents Murder at the Museum
The American Helicopter Museum in West Chester, PA, presents its ever-popular murder mystery dinner. This year, it has a Mafia murder theme. Dress in your best 1930s clothing and join fellow mystery enthusiasts on November 6 as you try to solve a murder or two while enjoying delectable catering by Locust Lane Brewery.
(302) 472-7212

Call for More Information About Kennett Pointe Luxury Town Homes

Explore a new townhome community in Chester County, PA
The events above are just a small sampling of the many happenings around the Chester County, PA area. It's one more great reason why so many people are choosing to move to Kennett Square, along with the region's excellent entertainment, dining, and shopping opportunities, and its close proximity to major hubs such as Philly. If you're ready to take advantage of all that Chester County has to offer, you can explore the new town homes for sale at Kennett Pointe located in Kennett Square, or the nearby townhome community of Barley Mill in Greenville, DE. Montchanin Builders is scheduling personal appointments for prospective home buyers. Call us today!