How to Select a Home Builder?
Buying or building, a home is a big investment. You want a home that is aesthetically pleasing, energy efficient, and of course, cost effective. The builder you select has a tremendous influence on the final result. Here are a few tips for selecting a builder.
Prepare a Short List of Builders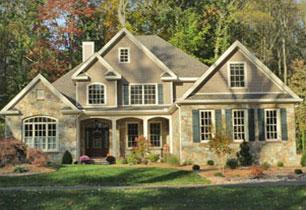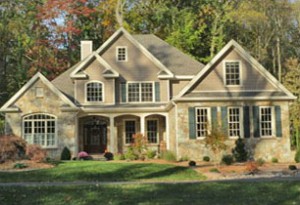 The first decisions you need to make are where you want live and the type and style of home you want. Once you have decided where, drive through the areas you have chosen, looking for homes that fit your style. If they are under construction, jot down the name and number of the builder (you may want to take a picture of the home for future reference). If the home is complete and relatively new, you can ask the homeowner who had the house built whether he or she would recommend the builder. While you are driving through the neighborhoods, also look at For Sale signs, and write down the name of the real estate agent representing the seller's home. Since these agents are familiar with the area, they are an excellent resource for identifying quality, reputable builders in that area. You can also go online to access the real estate pages of local newspapers or local real estate publications—the key here is local. Also ask friends, relatives, and neighbors for recommendations or for the names of people they know who have worked with a builder in the past. Another good idea is to contact your local home builder trade organization, which will gladly provide a list of builders that fit your needs. You can find your local Home Builders Association at www.nahb.org/findanhba.
Once you have developed your initial list, you should narrow it down by contacting references from the builder. Preferably, the references will include someone you know and trust. Be thorough when discussing their experiences with the builder. If you are not satisfied with the homeowner's responses, cross that builder off your list. Also, get the addresses of homes the builder has built, and if possible, drive by the house to form your own opinion of the quality and style of the builder's work. If you drive by on the weekend, there's a chance the homeowner will be outside so you can talk with him or her. You may even have an opportunity to visit an open house or model.
Also, be sure to check reviews of the builder online by searching for the builder's name (include the word reviews) online. If you find reviews that are alarming, you probably do not want to include that builder in your final list.
Make Your First and Second Choice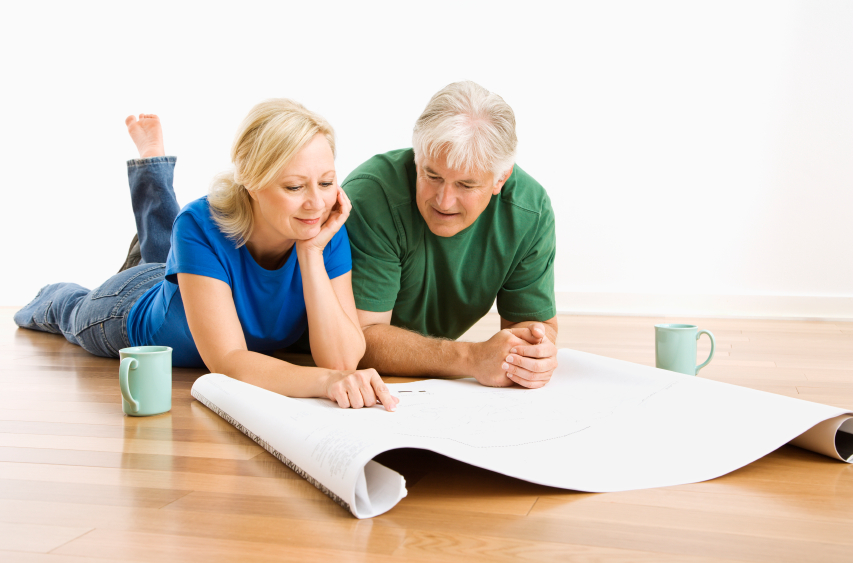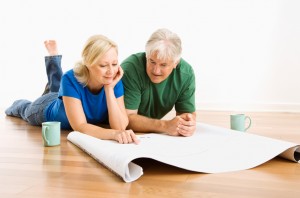 When making your decision, it is helpful to prepare detailed evaluation criteria from which to evaluate each builder on your short list. This list will allow you to thoroughly and fairly evaluate each builder or remodeler. A computer program such as Excel or a similar spreadsheet program is helpful so you can compare each criterion side by side.
Your evaluation should include the following:
Find out how long the builder has been in business.
Make sure the builder is financially stable.
Find out if the references had any problems with the builder. If so, document what the problem was and if it was resolved to the owner's satisfaction.
Find out if the builder completed the projects on time.
Find out if the builder is using state-of-the-art energy features, both in equipment and insulation.
Ask to see a copy of the builder's warranty, and read it to understand what protection you would have if you chose that builder. Do not wait until after you move in and a problem arises to read it. If you have any questions about the coverage, ask the builder.
Find out from each builder what kind of service you can expect after the home is complete. Again, ask to see these policies in writing, and make sure they are included in the final contract you sign.
The Final Decision
Before making your final decision, meet with the builder to discuss your needs, and get an estimate in writing. Additionally, obtain a sample contract to make sure there are no surprises once you have decided on a builder. The estimates and contract should include (but certainly not limited to) the following:
A detailed job specification, which includes a description (brand names, colors, grades, styles, and model numbers) of materials, a list of all costs spelled out clearly, and any architect's or engineer's drawings, which are required
A list of the homeowner's responsibilities (for example, what selections you need to make and when)
A list of required building permits
A guarantee that the builder/contractor carries liability insurance and has Workers Compensation coverage in case of accidents on the job
A warranty statement
Detailed payment terms
The right to cancel
It Will Be Worth the Effort
If you take the time to properly select a builder, you will be happy while your home is under construction and for as long as you own the home. In addition, your investment will pay off with comfort, efficiency, and overall livability.
Choose Montchanin Builders!
Montchanin Builders is a full service residential construction and construction management company headquartered in Wilmington, Delaware. With more than 70 years of combined experience in land acquisition, development and construction, we bring the value of in-depth knowledge to every phase of the building process.
Whether you are building a new home, renovating an existing one, or in need of project management, you can rely on Montchanin Builders to ensure your projects success…from inception all the way to completion.
Check out some move-in ready homes available at our Delaware communities.
*This Newsletter has been brought to you in collaboration with TopBuilder Solutions, http://www.topbuildersolutions.com/