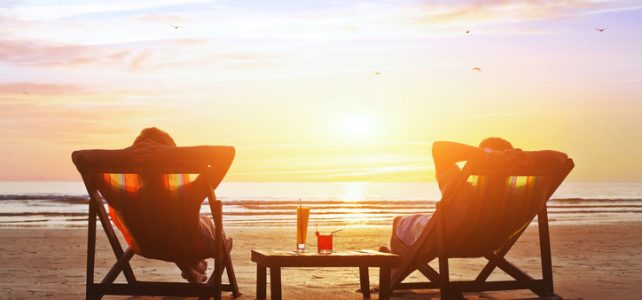 What Is the Closest Ocean Beach to Kennett Square, Pennsylvania?
The closest ocean beach to Kennett Square, Pennsylvania, is Deemers Beach along River Road in New Castle, Delaware; however, Deemers Beach is not well-developed, and you'll likely want to head for nearby Maryland instead to enjoy North East Beach at Elk Neck State Park. In fact, there are plenty of beautiful, swimmer-friendly beaches within one or two hours of Kennett Square, including beaches in Maryland, New Jersey, and Delaware. They make perfect day trips or weekend getaways!
North East Beach, Maryland
Elk Neck State Park in Maryland is just about one hour's drive away from Kennett Square. It's located in the northeast sector of Chesapeake Bay at the confluence of Elk River, North East River, and the Susquehanna River. Thanks to all of the fresh water hitting the ocean at this point, you'll only rarely see jellyfish near the beach. This expansive public beach (expect to pay a small fee) offers all the facilities swimmers expect, like restrooms and showers, plus a sizable picnic area with grills. There is also a food and supplies shop on site, but do be aware that there are no lifeguards to watch over the swimmers, so it's best not to go swimming alone. You can visit North East Beach from 9 a.m. until sunset.
Rehoboth Beach, Delaware
Renowned Rehoboth Beach in Delaware is about two hours away from Kennett Square, and it's most definitely a must-visit destination for anyone who loves sun and surf. In addition to the obvious attraction—the ocean itself—Rehoboth Beach boasts a fantastic, mile-long boardwalk. Along it, you'll find charming shops, restaurants, various amusements, and other amenities.
Consider planning your visit to coincide with one of the many events and festivals hosted at Rehoboth Beach throughout the year. Enjoy live entertainment at the Rehoboth Beach Bandstand on Rehoboth Avenue. The annual Summer Concert Series alone brings over 40 bands here each year—and there is no admission charge!
Cape May City Beaches, New Jersey
Cape May, New Jersey, is about two hours away from Kennett Square. If you opt to spend a day or a weekend here, you'll have more than one beach to choose from. In fact, there are over a dozen! A few of the beaches, like the Higbee Beach Wildlife Management Area and Sunset Beach, are fun to stroll along and maybe toss a Frisbee, but swimming is not recommended. At more than a dozen of the other beaches, such as The Cove and Steger Beach, swimming is very much encouraged. You'll need to purchase a beach tag (one beach tag grants access to all of the beaches for one person), and lifeguards are present at all of the beaches at which swimming is encouraged. Restrooms and snack bars are nearby.
Tour new townhomes for sale in Kennett Square, PA
Close proximity to beautiful beaches and other incredible outdoor attractions is just one reason why residents love to call Kennett Square home. If you live in Kennett Pointe—the newest master-planned community from Montchanin Builders—you can also enjoy a walkable neighborhood with tree-lined streets and nearby shops. Plus, of course, the luxurious townhomes and loft-style apartments with spacious floor plans and the design features todays homebuyers are seeking. Schedule a viewing of new construction homes near Kennett Square today, and be sure to ask us about our special financing arrangements!