New Homes on Riddle Avenue: In The Center of It All
Homebuyers in Wilmington are often faced with a perplexing choice: Do I want to live downtown or in the suburbs?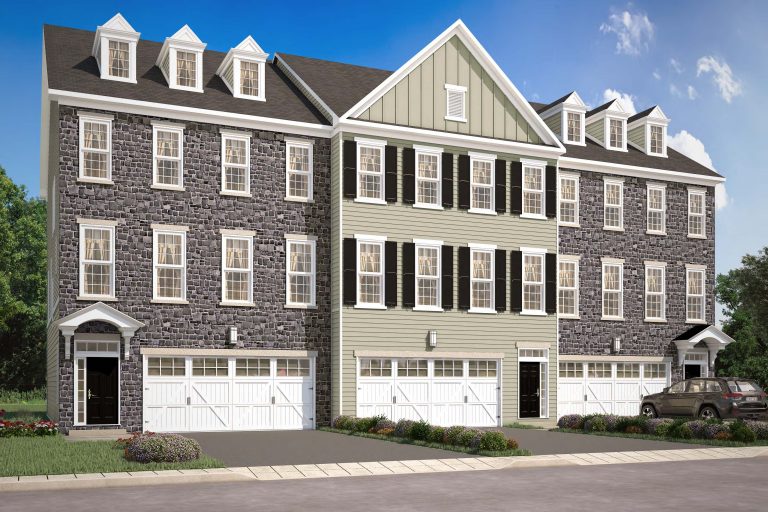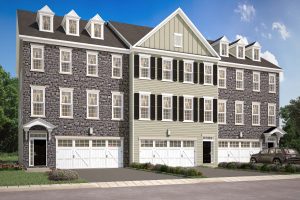 Neighborhoods outside the city center tend to afford a quieter lifestyle, more space and access to nature, whereas a city address promises a vibrant climate, close to entertainment and cultural experiences. But what if you could enjoy the best of both worlds without making sacrifices? A luxurious home overlooking picturesque landscapes that is walking distance to the Delaware Art Museum and other amazing attractions.
With Montchanin Builder's new homes on Riddle Avenue, you can have it all! Close proximity to a host of family-friendly points of interest, outdoor activities and historic sights are just one of the perks of these fashionable townhomes, situated on the historic Bancroft Mills site. Embrace the scenic beauty of the Brandywine River in a home that boasts exceptional views, wooded areas and walking trails where neighbors and children have ample opportunity to interact in green, peaceful environments.
The Overlook at Rockford Falls is an attractive option for homebuyers who want cultural diversity, recreation and entertainment without a long commute. Don't miss out on these spacious, expertly-crafted townhomes, located less than 1 mile from downtown Wilmington!
Minutes away from recreational activities & city highlights
Living on Riddle Avenue has many benefits, whether you're a Millennial looking for urban excitement, or an empty nester in search of cultural escape. The Overlook at Rockford Falls is just minutes away from some of the area's most walkable parks and recreational sites. 
Alapocas Run State Park – It's hard to picture such a lush oasis in the center of Wilmington, but this state park is brimming with scenic trails, picnic areas, athletic fields, a rock climbing area, and a popular 27,000 square-foot Can-Do Playground.
Brandywine Zoo – Located on North Park Drive, the Brandywine Zoo makes for a great outing with the kids. The zoo features wildlife from North and South America, Asia and Africa, and also has FREE family experiences like Zookeeper talks and close encounters with education animals.
Rockford Park – Surrounded by green, rolling hills, Rockford Park has lovely forested areas that are perfect for a day hike, outdoor picnic, kite flying and other family fun.
Delaware Art Museum – This wonderful gem offers an impressive collection of pieces crafted in stained glass, silk, oil, blown glass, and other unique mediums. There are paintings and prints by John Sloan, Howard Pyle and a significant collection of Pre-Raphaelite art. The Delaware Art Museum also has a lovely sculpture garden, a gift shop, auditorium and virtual reality exhibits.
Sommerville Manning Gallery – Located in historic Breck's Mill, this gallery showcases 21st century sculptures and paintings by American artists Robert Jackson, Greg Mort, Jon Redmond and others. Upcoming exhibits include "Wyeth to Warhol: Modern Masters from Past and Present."
Discover The Overlook at Rockford Falls
The Overlook at Rockford Falls is a remarkable community comprised of 32 luxury townhomes. Enjoy easy access to all that Wilmington and the Brandywine Valley have to offer while reveling in the peace and space of a prime piece of property.
With more than 4,000 square feet of living space, our new homes on Riddle Avenue won't stay on the market for long. To learn more about this community or to schedule a site tour, we invite you to contact Montchanin Builders today, call 302-472-7212.