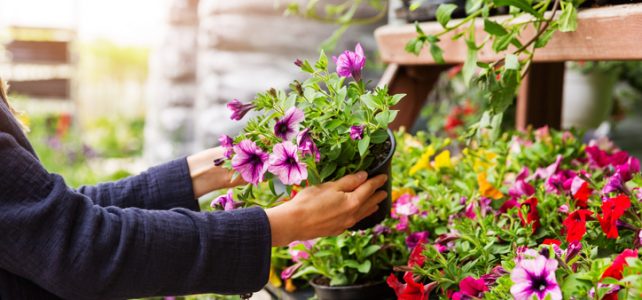 Top Nurseries and Garden Centers Near Greenville, DE
Whether you've had a green thumb your whole life or you're just beginning to think about gardening as a hobby, you've got plenty of nurseries and garden centers to choose from in Greenville, Delaware. Whether you're looking for houseplants to brighten up your home or outdoor plants to beautify your property, here are some popular nursery options that locals love.
Old Country Gardens
Old Country Gardens is located at 414 Wilson Road in Wilmington. You'll find a lovely assortment of outdoor and indoor plants here, including trees, annuals, perennials, and flowering shrubs. You'll even find aquatic plants here, along with vegetables and herbs. Be sure to stop by the greenhouse to check out their impressive collection of bonsai, cacti, orchids, and other tropical plants. Seasonal varieties are offered from spring through fall. You'll even find garden art, birdbaths, statuary, and unique, garden-themed gifts in their shop.
(302) 472-7212

Call for More Information About Luxury Town Homes In Greenville, DE

Gateway Garden Center
Gateway Garden Center is located at 7277 Lancaster Pike in Hockessin, DE. Hockessin is only about 15 minutes away from Greenville. Gateway offers a beautiful selection of indoor and outdoor plants, along with aquatic varieties, bulbs, ferns, and fruit trees. You'll even find some palms, ornamental grass, and perennial vines at Gateway. The staff at Gateway prides itself on their in-depth horticultural knowledge. Don't hesitate to ask for recommendations on plant varieties or for care instructions. They also offer plenty of gardening tips on their website and mulch and soil calculators.
Leon's Garden World
Leon's Garden World offers three convenient locations. In Wilmington, they are located at 5900 Kirkwood Highway; in Newark, at 1115 Elkton Road, and in New Castle, at 137 South DuPont Highway. New Castle is about 15 minutes away from Greenville, and Newark about half an hour. No matter which location you visit, as soon as you step foot on their property, you'll realize that their passion for all things green and blooming is evident in all that they do. Their nurseries are spectacular, with a broad selection of annuals, perennials, houseplants, trees, and shrubs. They even offer classes and workshops so that you can brush up on your horticultural knowledge.
Rosehill Plantery
Rosehill Plantery is at 3068 New Castle Ave in New Castle. It's a multigenerational, family-owned business—and they clearly know their plants. Don't hesitate to ask for advice as you browse the nursery. The staff is always happy to offer personalized recommendations based on your soil type, sun coverage, and similar factors, but they aren't aggressive salespeople and their prices are quite reasonable. They sell a wide variety of robust, healthy plants, from flowering varieties to vegetables and more.
Experience all that Greenville, DE has to offer
When you're ready to call this lovely, close-knit community home, it's time to schedule viewings of luxury townhomes near Greenville, DE. The thoughtfully designed community of The Townes at Barley Mill is the perfect destination for all those who love wide open, green spaces, fine dining, and outdoor recreation opportunities close by. This new home community is an exclusive  neighborhood of just 33 luxury townhomes.
Contact Montchanin Builders today to request a viewing. These townhomes are expected to sell quickly, so don't delay!