Interior Concepts Brings the Modern Rustic Revival to The Town of Whitehall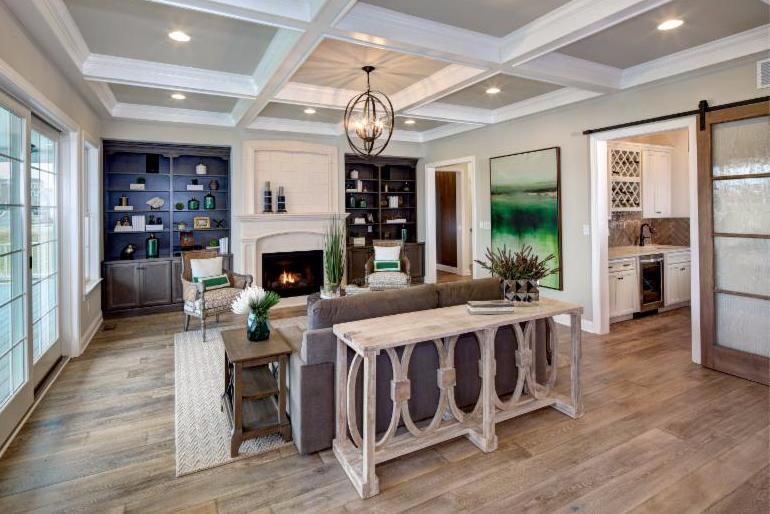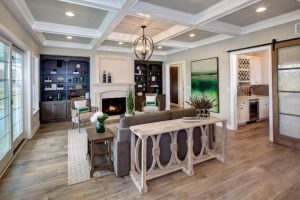 Can a home embody both Old World charm and sleek modern styling? Can new construction successfully bring the look and feel of nature inside while boasting modern amenities? Here at Montchanin Builders, we enjoy a challenge. That's why we're pleased to partner with Interior Concepts to take custom building to a higher level. No planned community is better suited to this approach than The Town of Whitehall in Middletown, Delaware. The Town of Whitehall is located on the south bank of the Chesapeake and Delaware Canal. It is a uniquely walkable, mixed-use, family oriented community designed with both nostalgic ambience and modern convenience in mind.
Universal appeal of the modern rustic aesthetic
The modern rustic trend is making waves because it brings nature to suburban living. These homes invite families to slow down and enjoy the simple things in life. These homes are designed in a luxurious way that embraces the simplicity of nature. The rustic revival style creates a rich world of the grain and knottiness of wood, the solid feel of raw stone, the vintage look of non-reflective, industrial metal, and roughly textured fabrics. The simple beauty of the natural state of things offers comfort at home, even as families enjoy modern amenities and nearby attractions.
Defining characteristics of the modern rustic trend
Modern rustic is at once timeless and timely, excitingly modern and patiently vintage. With the expert designers of Interior Concepts and Montchanin Builders working together, the new, custom homes in The Town of Whitehall will break the mold of the planned community model. We aren't satisfied with creating cookie cutter houses and assembly line communities. Our design experts embrace the uniqueness of each home because we understand that no two families are alike.
Thanks to the ingenuity of our professional designers, our homes simultaneously reflect warmth and monochromatic designs, with rooms that are both eclectic and charming. The rustic revival embraces the look of rugged nature with its raw stone, distressed wood floors with wide planks, and exposed beams. As soon as you step in the door, you're greeted by soothing, earthy colors that are nicely balanced with white or paneled walls and airy, high ceilings. From the built-in bookshelves to the master suite fireplace, rustic revival homes have everything a family could desire.
Claim your move-in ready, custom home in Delaware
If the modern rustic style defines your personality and you're looking for a safe, friendly community to raise your family in, it's time to make a call to Montchanin Builders. While you're touring our model homes, be sure to visit The Town of Whitehall's nature trails, parks, playgrounds, and family friendly retail establishments. Call us today and be sure to ask us about our special financing offers.