Our Partners

The Commonwealth Group
The Commonwealth Group has been actively providing services in the tri-state area for the last 30 years. Each wholly owned subsidiary is committed to providing your company with a full range of services to manage your project from inception to completion.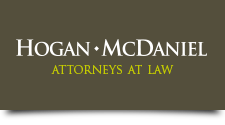 Hogan♦McDaniel | Attorneys At Law
At Hogan♦McDaniel we understand that you expect your attorney to be accessible, dedicated, and responsive to your legal needs. It is our goal to meet and exceed your expectations when it comes to our level of professionalism and client service. Located in Wilmington, Delaware, our firm focuses much of its practice in the areas of real estate law and creditor bankruptcy litigation. We provide our clients with competent and cost-effective legal representation and pride ourselves for our friendly and adept staff.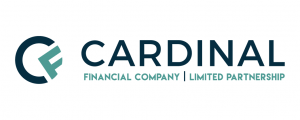 Cardinal Financial
At Cardinal Financial, we are innovators at heart. We started Cardinal Financial with the intention of energizing an industry and reimagining what mortgage lending could be. We created a revolutionary, proprietary software to drive our business and help our buyers stay in touch with us every step of the way. We strive to provide more than mortgage lending, we believe in learning and listening from our customers so that we can better meet their needs and provide a product to fit the customer. We strive to simplify the complex and deliver the best experience possible.


Mannington Floors
Mannington is a fourth generation family-owned business with values that include: Care; Do the Right Thing; Work Hard/Play Hard; and Control Our Own Destiny. We've been recognized as a leader in product innovation as well as operational excellence and environmental stewardship. Mannington is the only U.S. manufacturer of residential and commercial flooring that offers a full range of flooring solutions from a single source – Hardwood, Resilient, Porcelain Tile, Laminate, Luxury Vinyl Flooring, Commercial Carpet, Premium Rubber Flooring, and Advanced Composite Flooring.

Delta Faucets
At Delta Faucet, our kitchen faucets, bathroom faucets and shower systems pair inspirational design with innovations that anticipate people's needs, like Touch20® Technology faucets that turn on with just a touch and In2ition® Showers with integrated showerheads and handshowers.
We put our products through a punishing regimen of durability testing. Stand behind them with a comprehensive warranty. And offer a wide selection of replacement and repair parts, just in case. Another way Delta is more than just a faucet.

Progress Lighting
Progress Lighting is pleased to present over 5,000 lighting fixtures offered in our catalog, the largest single source for residential and commercial lighting. For over 100 years, Progress Lighting has been committed to providing a diverse selection of high quality lighting fixtures—earning us the reputation as the #1 decorative lighting line among Builders and Remodelers. We understand what it takes to be a leader…offering products that deliver aesthetic appeal, stellar performance, easy installation and good value.

Sherwin-Williams
Ask Sherwin-Williams. No matter where you are in the world or what surfaces you're coating, Sherwin-Williams provides innovative solutions that ensure your success. Since its founding by Henry Sherwin and Edward Williams in 1866, The Sherwin-Williams Company has not only grown to be the largest producer of paints and coatings in the United States, but is among the largest producers in the world.

Schlage
For over 90 years, Schlage has built a legacy of providing the highest level of security to homes and businesses. With deadbolts that meet the highest industry standards-Grade 1 security-and the largest bolts available to prevent kick-in's, Schlage products are made to keep you safe.

Superior Walls by Weaver Precast
Originally providing masonry services to Pennsylvania since 1958, our principals joined with the Precast division to form Weaver Precast in 1985. We have been providing Superior Wall Systems to Pennsylvania, Maryland, Delaware, South Carolina, and Florida ever since!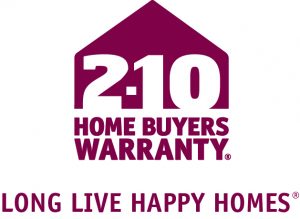 2-10 Home Buyers Warranty®
2-10 Home Buyers Warranty® has covered over 5.5 million new and pre-owned homes, and has a network of more than 10,000 authorized, independent service contractors. They partner with thousands of the nation's finest real estate professionals, home builders and service contractors who consider their coverage the industry's most comprehensive structural and systems and appliances protection available.