5 Incredible Health Benefits of Walking Every Day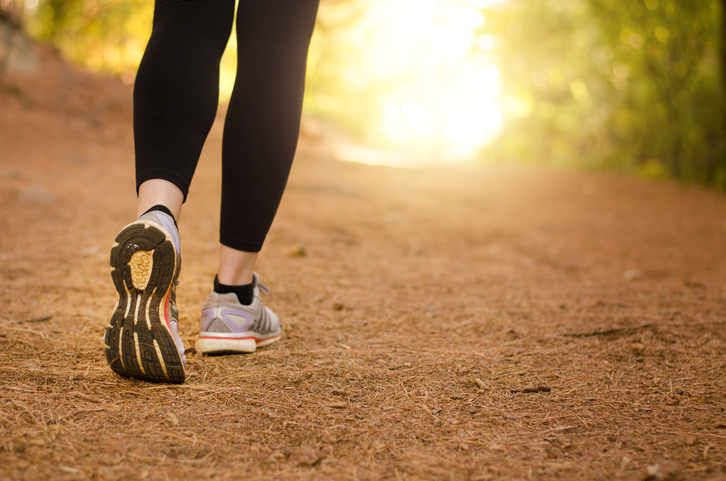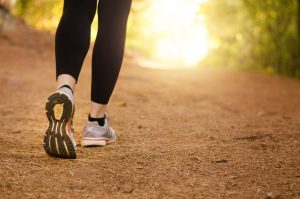 Walking is an excellent form of exercise, one that can help you reach your fitness goals. This low-impact movement is the preferred cardiovascular activity for people with ankle, knee and back problems, and can be done for longer periods of time without placing added stress on the body.
Taking a brisk daily stroll is one of the easiest things you can do for your mental and physical health, say medical experts, who cite amazing health benefits such as lowering risk of chronic diseases. In fact, one purposeful 30-minute walk a day is sufficient to reduce the risk of early death by up to 15%, according to scientific studies.
If this isn't motivation enough to get up and get moving, consider these 5 health benefits of walking every day.
Lowers blood pressure and risk of stroke
Incorporating a brisk jaunt into your daily routine helps to regulate blood pressure and can treat hypertension. According to joint study at the University of Boulder Colorado and the University of Tennessee, blood pressure in patients was lowered by up to 11 points with regular walking, thereby lowering risk of stroke as much as 40%.
Reduces breast cancer risk
Research by the American Cancer Society demonstrated that women who walked an hour each day ( at least 7 hours per week) had a 14% lower risk of developing breast cancer compared to those who walked less than 3 hours a week.
Boosts the immune system
Protect yourself during flu season with a daily walk, which helps boost the immune system keeping sickness at bay. In one study involving 1,000 participants, those who walked at least 20 minutes a day, five times a week had almost 45% fewer sick days than those who did not.
Revs up metabolism, helping you shed weight
Trying to reach a weight-loss goal but don't have time to hit the gym? Regular walking – such as to and from work or your neighborhood park can boost the body's metabolism and insulin response, which will help you burn fat and lose weight.
Reduces stress and boost creativity
It's no secret that physical activity gets the creative juices flowing, and walking is no exception. Taking in fresh air with a quick walk provides an opportunity to clear the mind of common stressors. Research on how exercise relieves anxiety has shown that a 10-minute walk can be just as effective at lifting your mood as a 45-minute workout.
Walkable communities in Delaware
There's no need to haul yourself to the gym when you live in a pedestrian-friendly area — a neighborhood that is conducive to and encourages walking. Prior research has shown that walkable mixed-use cities and neighborhoods are strongly tied to reduced rates of chronic disease and obesity. Imagine living in a community where you're not car dependent and can walk to your local café, grocery store and favorite restaurant when the urge strikes.
Walkable Delaware townhome communities like Darley Green and The Town of Whitehall encourage residents to get outside, spend more time together and develop social bonds. Living in a walkable community fosters interaction across multiple generations, while strengthening a sense of community pride.
Residents in master-planned neighborhoods created by Montchanin Builders, innovative home builders in Delaware, have a greater sense of camaraderie while enjoying the numerous health benefits of being able to walk to and from retail establishments, their local playground and other points of interest.
Wondering where to live in Delaware?
Ample studies have established the positive impacts that walkable neighborhoods in affordable family home communities have on everything from physical and mental health to lower crime rates and housing values. Boasting lush green spaces and beautiful ranch homes close to shopping, dining and entertainment, Darley Green and The Town of Whitehall offer some of the best affordable family home communities with walkable communities.
Call Montchanin Builders at 302.472.7212 to arrange a private home tour today!
Additional Resources on Health Benefits of Walking: