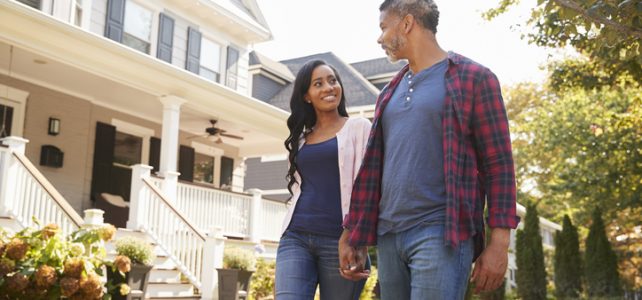 How Neighborhood "Walkability" Can Boost Your Health
Everyone knows that location is one of the most important factors in choosing a new home. Ideally, your new home should be close to great schools, top-rated hospitals, dining options, and other community amenities. But the type of neighborhood you choose is also crucial. Public health officials tend to agree that walkable neighborhoods lend themselves to better health for the residents. This is true regardless of whether the residents are singles, couples, families, or retirees. Supporting a higher quality of life is one reason why Montchanin Builders designs move-in ready homes in Delaware within masterfully planned, walkable communities.
Walkable neighborhoods encourage an active lifestyle
Physical fitness is all about opportunity. It's much easier to enjoy an active lifestyle when you live in a neighborhood that supports it. Whether you're taking the dog out for a game of Frisbee or enjoying a quiet stroll around the block after dinner, you'll get some amazing health benefits from your active lifestyle. Physical exercise is scientifically proven to reduce the risk of diabetes, obesity, heart disease, and certain cancers.
Being in nature is linked to mental health benefits
Beyond the benefits of regular exercise, walkable neighborhoods encourage better health in another crucial way. Studies have suggested that regularly being in nature supports better mental and emotional health. In one study, conducted by researchers from Stanford, it was determined that people who walk for 90 minutes in nature are less likely to suffer from depression compared to those who walk for the same amount of time in an urban area.
When you visit Darley Green, a Montchanin Builders neighborhood, you'll love how the architecture blends into nature. Stroll along the tree-lined streets and wide green open spaces. Individuals love the convenient sidewalks and walking paths, as well as the safety-minded driving habits of the residents.
You'll find similar features in The Overlook at Rockford Falls, another Montchanin Builders community that was designed with walkability as a priority. These charming townhomes are nestled close to state park land. Plus, residents have easy access to walking trails and the waterfront in Wilmington, DE. The lovely green spaces are made even more accessible by the optional elevators located in the townhomes.
Walkable communities are more socially connected
Humans are social creatures at heart, and social connectivity is so crucial at every stage of life. When you move to a walkable neighborhood, you'll notice that your neighbors are more likely to be friendlier, happier, and more socially outgoing. Even if you're going for a solo walk around the block, you're likely to bump into at least a few smiling faces to brighten your day.
Move-in ready homes near me in Delaware
When you're ready to start searching for move-in ready homes in a walkable neighborhood near you, you can begin your search at Montchanin Builders. Everyone will love our carefully designed, walkable communities in Delaware. Get in touch today to schedule a viewing of a move-in ready home in Darley Green or The Overlook at Rockford Falls!  You can reach us at 302.472.7212. Remember to ask us about our special financing deals!
Additional resources for home buyers:
Stanford University, Stanford researchers find mental health prescription: Nature, https://news.stanford.edu/2015/06/30/hiking-mental-health-063015/
Futurity, Neighborhood 'Walkability' Can Boost Your Health, https://www.futurity.org/walkability-neighborhoods-well-being-1377602-2/