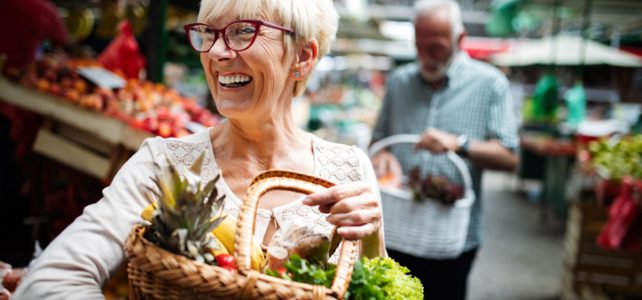 Wegmans at Barley Mill Plaza: Why Locals Are Loving It
Not every supermarket has attracted a die-hard following of eager fans, yet Wegmans has done exactly that. When it was announced that Wegmans would be opening its first-ever location in Delaware, residents of the Greenville area started counting the days with great anticipation. The supermarket opened back in October 2022 in the Barley Mill Plaza, and locals are still raving about how much they enjoy finally having convenient access to a Wegmans.
Why do people love Wegmans so much?
Wegmans, a chain of upscale supermarkets based in Rochester, NY, achieved cult-classic status thanks in large part to its incredibly vast selection, reasonably priced organic items, hot food bar with delicious choices, and the cheerfulness of its employees. Yes, you read that right. When you walk into Wegmans in Barley Mill Plaza, you'll notice that the employees seem to genuinely enjoy their work. In fact, 90% of employees at Wegmans say it's a great place to work, with a friendly vibe and a values-based company culture.
As a result, customers at Wegmans locations receive courteous service from employees who are always eager to help with a smile on their face.
(302) 472-7212

Call Today for Details about our Barley Mills Community

Plus, Wegmans is renowned for the remarkable freshness of its produce—and the vastness of the produce section. On any given visit to the supermarket, you can find hundreds of different types of fresh fruits and veggies, many of which are organic.
What else can you find in the new Wegmans store?
Wegmans has virtually everything you would want to find in a supermarket. Try the following:
Pre-marinated meats – You'll love the convenience of being able to toss a pre-made meal on the grill. You can also find a selection of organic meats with no added hormones or antibiotics, plus a dry-aging case!
Artisanal bakery items – Shop fresh cookies, breads, rolls, muffins, bagels, and much more, including whole grain breads and organic options.
Specialty cheeses – These include domestic and imported options, including premium cheeses sourced from the Wegmans Cheese Caves.
International foods – You'll find an incredibly vast assortment of international foods, including those for Latino, Asian, Indian, Korean, Caribbean, South American, German, and Italian cuisine, as well as Mediterranean options like imported olives, marinated mushrooms, antipasti, and artichokes.
Fresh seafood – Their fresh seafood is delivered daily and sourced sustainably.
Where can you find Wegmans in Delaware?
The first Wegmans to open in Delaware is located in the recently developed Barley Mill Plaza—also home to the master-planned community The Townes at Barley Mill. This location is open daily from 6 AM to midnight.
(302) 472-7212

Call to Inquire about Barley Mills Town Homes

Schedule a viewing of luxury townhomes near Greenville, DE
Living conveniently close to Delaware's first Wegmans is just one of the many reasons why people choose to move to the community of The Townes at Barley Mill. Built by the master craftsmen of Montchanin Builders, these luxury townhomes near Wilmington, DE offer incredible amenities with optional features like your own private elevator. It's fine living at its best, and as soon as you step outside your door, you'll see tree-lined streets, community gathering areas, and friendly faces.
Contact Montchanin Builders today to request a tour of our luxury townhomes in Greenville, DE, and ask us about our Move-In Ready homes.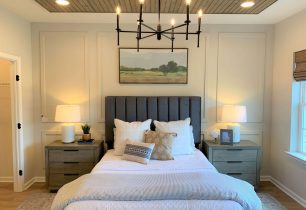 Living in Darley Green has more than a few benefits! We are an extended family -- we look out for each other, have monthly get togethers and support each other.  We are a fun group of people of all ages and range from new moms, Chefs, Doctors, and even Professional Dancers!
Linda C., Homeowner
Darley Green
Close
The model home and information center is now open in Kennett Pointe!

To learn about Kennett Pointe or about Montchanin Builders other new communities, schedule a personal appointment today!
LEARN MORE
Don't Miss Out! Get it while it lasts...
The model home and information center is now open in Kennett Pointe!

To learn about Kennett Pointe or about Montchanin Builders other new communities, schedule a personal appointment today!