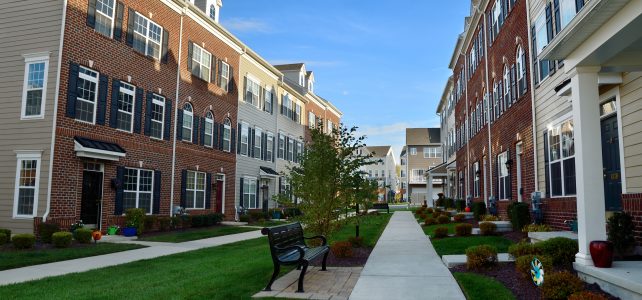 What Real Estate Agents Really Want First-Time Homebuyers to Know
Are you considering putting down roots and investing in a place of your own? Without question, buying a home is an exciting and life-changing moment – especially for first-timer buyers. It is also a complex process that can be wrought with confusion, anxiety and costly mistakes. How do you make a sound purchase and avoid common pitfalls?
Whether you're looking at homes for sale in Wilmington, DE or other metropolitan areas, you can set yourself up for success with a bit of insider knowledge.
Here's what expert real estate agents want everyone to know before they invest in their first home.
Get your finances in order
Before you begin the search for your dream home, it's important to take a long, hard look at your finances and establish exactly how much home you can afford. It may be tempting to stretch beyond your economic means for that perfect space in the perfect neighborhood, but this strategy is a slippery slope in the long-run. There are several home buying calculators online that can help you determine a price range that is safely within your budget.
Get pre-qualified for a mortgage
Now that you are clear on what your fiscal limits are, it's time to check your credit score to ensure you are in tip-top shape for getting a mortgage pre-approval. If there are any errors on your credit record, take the time to get them sorted out to optimize your rating. Your credit score, along with your assets, income and outstanding debts will be analyzed when applying for a home mortgage. Once you have a pre-approval letter that stipulates the loan amount and terms, you're in a much better position when it comes time to make an offer.
Explore housing options, know what you want
The residential real estate market is literally brimming with choices. Think about what type of home and neighborhood fits your lifestyle, preferences and needs? Do you want a low-maintenance lifestyle associated with townhome living, or tons of yard space to create a garden? Take advantage of open houses, home showings and evaluate the pros and cons of each property you visit. Experts suggest researching local schools in the vicinity (even if you don't have children), as this can impact home value.
Consider location, neighborhood and long-term value
Once you narrow down your prospects, take a good look at the location and the neighborhood. According to a recent poll by the National Association of Realtors (NAR), nearly 80 percent of home buyers value neighborhood quality more than square footage of the home itself. Another 58 percent of homebuyers think a manageable commute is more important than having a large yard. According to NAR surveys, more than half of millennials prefer living in walkable Delaware townhome communities with short commutes, while older generations tend to gravitate toward single family homes in suburban areas.
Browse new communities in Wilmington, DE
Montchanin home builders in Delaware are proud to offer a wide selection of affordable, new construction homes in Delaware. If you want to live in a pedestrian-centric neighborhood close to excellent schools, public transportation and other amenities, we welcome you to tour our beautiful and affordable family home communities including Darley Green and The Town of Whitehall.
New home communities in Delaware are in high demand for good reason. Discover the myriad benefits by scheduling a Montchanin Builders home tour today and ask about our special financing options for first-time buyers.
Additional Resources: