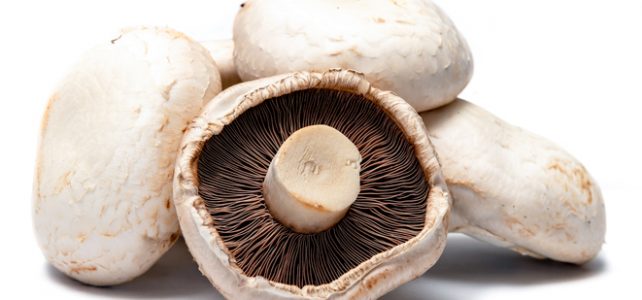 Why Is Kennett Square, PA the Mushroom Capital of the World?
Kennett Square, PA, is known as the Mushroom Capital of the World because over half of all U.S. mushrooms come from this area. The tradition of mushroom farming in Kennett Square dates as far back as the late 19th century. Today, the incredibly popular Mushroom Festival held every September features about 250 vendors and is estimated to have about 100,000 visitors.
Easy access to fresh, delicious mushrooms is only one of the many amazing perks of buying a new construction home near Kennett Square. Locally sourced mushrooms and other produce are highlights of the area's vibrant restaurant scene, and other attractions include world-class shopping and close proximity to all the big-city amenities of Philadelphia. With its quaint character and historic charm, Kennett Square has it all for today's home buyers. Check out the astonishing new homes for sale at Kennett Pointe!
(302) 472-7212

Call to Inquire about Kennett Pointe Town Homes

About 65% of all U.S. mushrooms come from Kennett Square
There's a good chance that you've dined on a piece of Kennett Square, PA, without realizing it. This cozy community in southeast Pennsylvania produces more than 65% of the mushroom crop for the entire U.S. But how did this come to be, and why are so many farmers in Kennett Square producing mushrooms?
How Kennett Square became the Mushroom Capital of the World
Certain types of produce are inseparably linked to specific geographical locations. Vidalia onions, for example, can only legally be grown in 20 counties in Georgia (when grown anywhere else, they have to be sold under another name). Similarly, Kennett Square is forever linked to edible fungi, but not because of some virtue of soil conditions or climate. In fact, mushroom farms are indoors.
The reason lies in history and sheer happenstance. Pennsylvania was heavily populated by Quakers during the 19th century.
In 1885, two Quakers who grew flowers decided they wanted to do something with the wasted space under their carnations. So, they took a boat to Europe to learn about mushroom growing and bring back spores. The Quakers then hired laid-off quarry workers to handle the harvest and other labor-intensive activities.
Those workers apparently decided that mushroom farming was a much better occupation than stone quarrying, and they went on to start their own farms. It seems the business idea was contagious, because by the mid-20th century, Kennett Square was home to hundreds of mushroom growing operations. Today, 68 mushroom farms in the state produce 68% of the nation's mushroom crop, and most of those farms are multi-generational.
(302) 472-7212

Call Today for Details about our Kennett Pointe Community

Enjoy the local delicacies at the annual Mushroom Festival
Now that you know the history behind the Mushroom Capital of the World, it's time to plan your next trip to the annual Mushroom Festival. Kennett Square has hosted the Mushroom Festival every year since 1986 (with some modifications necessary during the pandemic year). It's been voted among the top food festivals by multiple publications. Even better, all of its proceeds are donated to area charities and distributed via community grants.
When it was first held, the Mushroom Festival lasted just one day and stretched over two blocks. Today, it's about a mile in length and includes about 250 vendors and approximately 100,000 visitors. It also has lots of fun activities for people of all ages—from mushroom growing exhibits to contests to culinary events to children's activities. The festival is held on the first weekend after Labor Day.
Explore our new construction homes near Kennett Square
At Montchanin Builders, we have a long tradition of building exceptionally designed, well-appointed homes with spacious floorplans. But that's not all. We also craft charming master-planned communities with wide-open green spaces, areas for outdoor recreation, and generously proportioned lots. If you're thinking of moving to the area, you're invited to learn more about our new townhomes in Kennett Square, PA, at Kennett Pointe. Call to request more information on our Kennett Pointe community today!