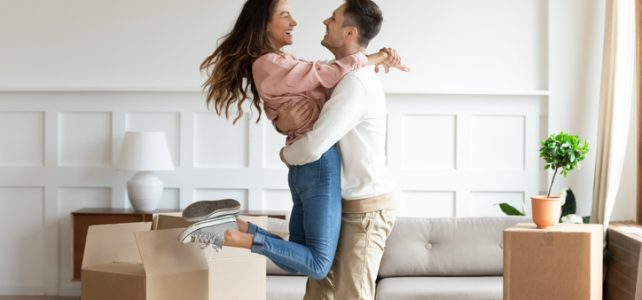 Home Is Where the Heart Is: Why Homeowners Love Their Homes
Now more than ever, people are embracing the comfort, safety, and versatility of their homes. Weathering a pandemic has undoubtedly fueled this renewed appreciation, while sparking an uptick in potential buyers searching for their dream home.
According to data compiled by Unison, a whopping 70 percent of surveyed homeowners feel emotionally attached to their homes. Compare this to pre-pandemic figures, which topped out at 58 percent. For many, the home became a refuge during the COVID-19 outbreak — a safe place where they could make Zoom calls, help the kids with online classes, work up a sweat, and hone their cooking skills.
Homes Provide Sense of Safety and Security
Limited square footage was no problem for Americans transitioning to work-at-home positions. More than half of telecommuters came up with creative solutions to making functional home office space.
29 percent converted a spare bedroom room into an office
16 percent utilized an unfinished attic or basement
13 percent converted a garden shed or tiny home into a work space
During these uncertain times, views on the benefits and drawbacks of homeownership have shifted dramatically. Now many say that owning and taking care of a home is one of the most treasured accomplishments in their life.
In fact, 91 percent of polled homeowners say they feel stable and more financially secure in their homes, a 60 percent increase from last year.
Home Buying in Chester County, PA
Purchasing a home can be one of the most rewarding things you do in life. Whether you are just starting a family or looking to transition from renting, it's a life-changing part of the American Dream. The home may be a sanctuary that holds great emotional importance, but it can also be a sound financial investment. After all, you are building equity, and a potential nest egg that may help fund your retirement years.
The house-hunting process can be fun and exciting, especially when looking at quality new construction homes. Before you begin the search for the perfect residence, create a list of wants and needs, whether it's focused on location, amenities, floor plans, or school districts.
New Town Homes for Sale Kennett Square
As we push into the second half of 2021, the home continues to be a haven of security, emotional fulfillment, and comfort. Ready to start searching for your dream property? Montchanin Builders is pleased to offer new townhomes near Kennett Square.
Kennett Pointe is an exclusive new home community in Chester County, PA that features luxury townhomes, loft-style apartments, and mixed-use commercial establishments. And it is just minutes away from chic restaurants, shopping, and entertainment in vibrant, charming Kennett Square.
Contact us today to learn more about our new homes at Kennett Pointe or Darley Green!