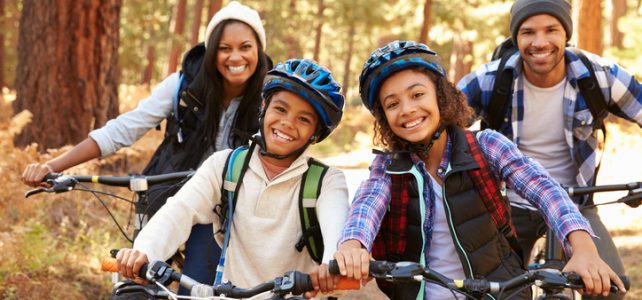 10 Reasons to Move to Delaware
Delaware's scenic beauty, low taxes and affordable housing make this tiny state a wonderful place to live, work and play. Fresh-air pursuits abound, whether your interests lie in hiking, sailing, bicycling, or exploring miles of picturesque shoreline. The shopping is unparalleled, thanks to some of the region's biggest outlet centers, while performance arts and cultural attractions feed the mind and spirit.
Increasing numbers of people – from young couples to retirees – have discovered the wide-ranging benefits of Delaware living. A Delaware address equals easy access to award-winning beaches, prestigious schools, and major cities like Philadelphia, Baltimore and Washington D.C.  Moreover, this mid-Atlantic gem boasts some of the area's most desirable residential developments. Communities like The Town of Whitehall, The Overlook at Rockford Falls and Darley Green feature much more than expertly crafted move-in ready homes – they are designed to enhance and enrich neighborhood life. Community parks, walking and biking trails, and beautiful green spaces invite residents to share and interact, and develop lasting relationships.
Montchanin Builder's new home communities are a great place to start your life in Delaware, but if you need more convincing, here are ten compelling reasons to move to the First State.
No Sales Tax in Delaware
Delaware is one of just five states in the nation that imposes ZERO sales tax, which makes it a shopper's paradise!
Other Tax Advantages
Delaware is a tax-friendly state in every way. It has one of the country's lowest real estate tax rates. In 2016, the median property tax rate paid by Delaware residents was less than .44 percent. In addition, residents enjoy relative low income tax rates (maximum 6.6%). Social Security benefits are tax exempt, and people aged 60 and older can exempt $12,500 of their pension and retirement income from DE state taxes.
Perks for First-Time Homebuyers
First-time homebuyers in Delaware may be entitled to a federal income tax credit of up to $2,000 a year.
Central Location
No matter where you live in Delaware, you are a short drive from regional hubs throughout the northeast metro areas, and most cities are accessible via train making commuting both easy and affordable.
Educational Opportunities
From preschool through university, Delaware boasts a diverse assortment of high-quality public and private educational institutions.
Top Retirement Destination
Delaware has top-notch health care facilities and is close to nationally-recognized hospitals including Jefferson University Hospital and Johns Hopkins. Besides the benefit of low tax burdens, retirees can take part in wide range of volunteer and community activities that cater toward active seniors.
Clean, Beautiful Beaches
Delaware is famed for its pristine, family-friendly beaches, which draw thousands of day-trippers each summer. Dewey Beach and Rehoboth Beach have garnered 5-star ratings for water quality, and like other stretches of Delaware seashore, offer an idyllic setting for shopping, dining and watersports.
Arts & Culture Abound
Music, performing arts and theater are well-represented in Delaware. You'll find historic estate tours, art galleries, museums and sophisticated cultural offerings to keep your calendar full. From grand operas to yearly jazz and film festivals, there's always something going on.
Outdoor Recreation
Outdoor enthusiasts can take advantage of Delaware's temperate climate and amazing natural resources that provide ample opportunity for family recreation like hiking, kayaking and water activities. Delaware has been rated the "most bicycle-friendly state" east of the Mississippi!
10,000 Acres of State Park Land
Delaware boasts 16 state parks and more than 150 miles of trails where visitors can enjoy hiking, biking and horseback rides. Some feature camping and cottages, summer camp programs for young children and exciting programs on Delaware wildlife and heritage.
Find your beautiful new home in Delaware
If you want a place to call home that is walking distance to local shops and eateries – a place where that satisfying sense of neighborhood belonging is palpable – we encourage you to consider the new Delaware homes by Montchanin Builders.
Call 302-472-7212 to schedule a tour or learn more about financing options for first-time buyers!
Additional Resources on Delaware Living: 
BuzzFeed, 39 Reasons Why Delaware Is Better Than Your State https://www.buzzfeed.com/theboyking/39-reasons-why-delaware-is-better-than-your-state-9bk5?utm_term=.dhlXzpkVN#.aqMmoeJ1Y
CapeGazette, Top 10 Reasons to Move to Delaware http://www.capegazette.com/affiliate-post/top-10-reasons-move-delaware/84531
OceanAtlantic.net, Top 10 Reasons To Live in Coastal Delaware http://www.oceanatlantic.net/buy/why-live-in-delaware.html