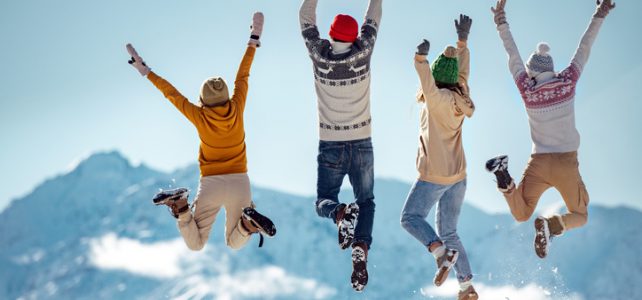 3 Unique Ways to Have Fun This Winter in Wilmington, DE
Once you've settled into your new home in northern Delaware, you might be wondering what there is to do in the area during the long winter months. Fortunately, you can find plenty of fun activities in and around Wilmington, DE, in the wintertime. Here are just a few different places you might want to check out once the weather turns nippy and the days get shorter. Many of these activities are outdoors, so make sure to dress warmly for the occasion!
Hagley Museum & Library
Located along the Brandywine River, the Hagley museum is set on the site of E. I. du Pont's first gunpowder works, established in 1802. With its carefully preserved buildings, it offers a vivid glimpse into what life was like in the 18th century. "Holidays at Hagley" is an annual event that features twilight tours of the du Pont family home, a display from the yearly gingerbread house contest, and an exhibition of holiday-related patent models from the du Pont collection.
Winter Wonder at Longwood Gardens
Stretching across more than a thousand acres and featuring a wide array of beautiful flora and landscaping, this renowned botanical garden is open all year long. For this annual event, brightly colored flowers of all types have been chosen and arranged in the Conservatory to create a wintertime sanctuary, perfectly contrasting with the serene beauty of the snowy outdoors. Winter Wonder opens on January 22 and runs through March.
Wilmington & Western Railroad
Known as "Delaware's Operating Railroad Museum," the Wilmington & Western Railroad offers rides throughout the year on an old-fashioned train, including both short round trips to nearby sights and seasonal rides. During the month of December, you can sign up for a ride on the Holiday Lights Express, a one-hour trip through the Red Clay Valley on a train decorated with hundreds of lights! It's a wonderful way for people of all ages to spend an evening filled with holiday cheer and wonder.
Townhomes for sale in Wilmington, Delaware
At Montchanin Builders, our goal is to create the kind of homes you've always dreamed of being able to call your own. The brand-new townhomes and condos in our master-planned communities offer spacious design and first-class amenities, and our neighborhoods offer a genuine sense of community. If you are curious about our new homes in northern Delaware, then our team will be glad to provide you with more information about our communities at Darley Green and The Townes at Barley Mill. Get in touch with us today to schedule a tour! We can also discuss our special financing options with you.