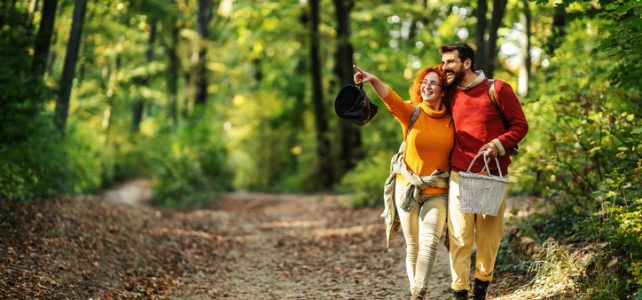 4 Unique Things to Do in Wilmington, DE
One of the great benefits of living in Wilmington, DE, is that you're in close proximity to so many interesting sights and attractions. Whether your tastes run to museums, shopping, or outdoor adventures, you'll never have a dull weekend in this fascinating region. Whether you're already a resident, looking to move into the area, or a visitor on the lookout for a great day trip idea, here are some of the most unique and unusual things to do in Wilmington. 
Nemours Mansion & Gardens
This 300-acre country estate may well be the most famous attraction in all of Wilmington. It has five floors and more than a hundred rooms, and is designed to look like an 18th-century French chateau. The mansion is home to numerous works of art and architecture, and the outdoor gardens are modeled after France's famous gardens of Versailles. You can take a self-guided tour of the estate; be sure to allow about 2-3 hours for your visit. 
Rothschild Patent Model Collection
This fascinating collection has its origin in an odd fact: Until 1880, anyone who applied for a patent in the U.S. had to submit an actual model of their invention along with their application. Most of these inventions are now very obscure. More than 5,000 of these models now reside at the Hagley Museum and Library in Wilmington, where selections from the collection are free to the public to see. The unusual inventions in the collection include a mechanical dog, a piano that turns into a bed, and a paper bag folding machine. 
Hendrickson House Museum
Have you ever wondered what everyday life was like in America in the 17th century? This carefully restored house, which was built around 1690, provides valuable insights into the life of a family in the colonial era. Vintage features of the house include a pine mantel, woodwork, fireplace, and floorboards. If you love history, you shouldn't pass up this chance to catch a unique glimpse of a long-vanished world.
Marian Coffin Gardens
If you enjoy finding peaceful and meditative places to visit, then seek out these beautiful gardens, which surround an abandoned 19th-century mansion. While the mansion remains closed, the gardens have been carefully restored to their former glory, and are open to the public. When you visit, you'll see a carriage house, a tea garden, a reflecting pool, and gorgeous wood-lined paths. 
Luxury townhomes Wilmington DE
Are you looking for townhomes for sale in Wilmington, DE? The beautiful luxury homes at Darley Green and The Townes at Barley Mill are equipped with superb amenities, surrounded by open space, and designed with airy, welcoming interiors. We will be happy to answer any questions you might have about our home communities, so get in touch with us today to learn more or to schedule a tour. If you've been searching for the perfect home, you may be closer than you think to finding it!