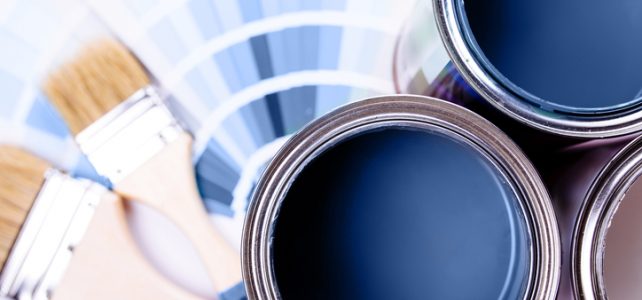 6 DIY Projects to Tackle While You're At Home
Self-isolating for weeks on end is a sure-fire recipe for cabin fever, but there are plenty of ways to stay busy and productive while sheltering in place. Why not tackle some family-friendly art projects or home improvements that you've been putting off?
Round up the kids, turn on some music, and prep for summer with these easy DIY projects.
Eco Friendly Laundry Soap
Make homemade eco-friendly laundry soap A few household staples are all that's needed for this liquid detergent. You'll need 1 cup of Dr. Bronner's castile liquid soap, 2 cups of warm water, 1/3 cup of salt, 1 cup of baking soda, plus a dash of your favorite essential oil. Simply add all ingredients to a 1-gallon jug and mix well. This homemade laundry soap smells great and tackles the toughest of stains!
Vintage dog bed with style
Does Fido need a comfy nook to shelter in place? Try your hand at this vintage suitcase dog bed! All you need is an old hard shell suitcase and a few common tools. First, attach a strap around the back of the suitcase, so it does not snap shut. Then line the bottom with either two 5-inch throw pillows or one standard bed pillow covered in the cloth of your choice. Voila!
Update your front door
A fresh coat of paint can do wonders, and create an inviting entry to your abode. Painting your front door can also boost curb appeal while providing an opportunity to try out some of those dark greens or muted pastels that are trending now.
Decorate an old dresser
Have a couple of hours? That's all you'll need to transform a boring old dresser into something special. Supplies needed: wallpaper of your choice, X-Acto knife, screwdriver, foam brush, and Mod Podge (for adhering the paper to the drawers). Punch up the color in any room with these detailed instructions on how to wallpaper a dresser.
Give your backyard some TLC
Studies have proven the benefits of green spaces for healthy living and well-being. If you have a yard, why not turn it into a private oasis? A few simple additions like comfy chairs or strategically placed fairy lights can make a world of difference. This also applies to a patio or balcony. Lanterns, candles, and twinkle lights can really add to the ambiance, giving a cozy feel.
Organize the cleaning pantry with shoe organizers
Sheltering in place offers ample opportunity to de-clutter and organize, and your cleaning closet or pantry should be no exception. One of the easiest hacks for de-cluttering this messy area? Over-the-door shoe organizers! Those handy pockets are perfect for storing everything from spray cleaners and linens to paper towels.
Beautiful new homes in northern Delaware
Delaware will be lifting its shelter in place orders soon, allowing Montchanin Builders to resume operations with some new practices in place. Our sales team is eager to show off our move-in ready homes in Delaware, located in the master-planned community of Darley Green.
To learn more about our new construction properties, or to request a virtual home tour, please drop us a line.