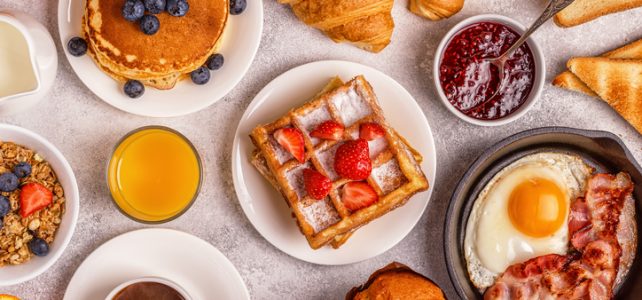 Best Breakfast and Brunch Spots Near Greenville, DE
Once you've moved into your new home in Greenville, DE, you're going to want to begin exploring the neighborhood. If you're a fan of going out to breakfast or brunch on the weekends, then you may be wondering how expansive your choices are. Fortunately, there are numerous great spots for early-morning and mid-morning dining throughout the greater Greenville area. In fact, you may have trouble settling on just one! Here are some favorite local spots to get you started.
Legal Grounds Cafe
Located in nearby Elsmere, this small but popular cafe is a great place to stop for a cup of coffee in the morning. Legal Grounds Cafe also offers a first-rate selection of food and snacks, including breakfast sandwiches, chef salads, and ham and salami paninis. If you're feeling a little more fancy, there's even a quiche of the day! If you're in a hurry, you can also grab a bagel, a danish, or another quick snack for the road.
Ciro Forty Acres
This breakfast and brunch spot in Wilmington opened in 2020. It offers an ever-changing menu of seasonal favorites, using largely local ingredients. Popular brunch options include bacon mac and cheese, roasted tomato bisque, and creamed chipped beef, while breakfast choices include oatmeal banana pancakes and pumpkin French toast. You'll also find house-baked breads and pastries at Ciro Forty Acres, so be sure to bring your appetite!
Angelo's Luncheonette
A legendary local favorite for more than 50 years, Angelo's Luncheonette is a must-visit for anyone in the area. A family-run restaurant, the menu offers the usual breakfast staples, including waffles, French toast, egg sandwiches, and platters of eggs, toast, and bacon. Lunchtime choices include meatball sandwiches, chicken fingers, and tuna melts. Angelo's is an old-school diner that everyone is sure to love.
Kozy Korner Restaurant
This Delaware institution first opened its doors in 1922, and it has won numerous local awards for offering the best breakfast in the entire state. It has even been featured on The Food Network as Delaware's best restaurant. The family-run Kozy Korner offers a wealth of light and hearty options for breakfast, from western omelets to breakfast BLTs. For brunch or lunch, your choices include a crab cake sandwich, homemade meatloaf, or a marinated chicken pita. Whatever you choose on your first visit, it's likely that you'll want to return!
New home community Greenville, Delaware
When you're picking out your new home, it's only natural that you want to find a peaceful neighborhood and first-class amenities. That's precisely what you'll find with Montchanin Builders. Our luxury townhomes in Greenville, DE, offer everything you could want from your new home community. From the convenient location to the excellent shopping and dining opportunities, there are numerous reasons why you'll love living at The Townes at Barley Mill in Greenville, and we can help ensure that you find the perfect home. If you'd like to learn more about our master-planned community, don't hesitate to get in touch with us today.