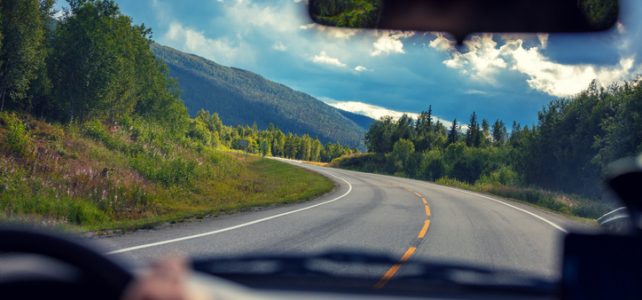 Best Spring Daytrips Near Wilmington, DE
Delaware has often been called the hidden gem of the U.S., and spring is one of the best times to explore our state's stunning scenery and wealth of amazing activities. If you're looking for a fun and out-of-the-ordinary day trip this spring, there are plenty to choose from in the Wilmington area. For example, you could take a train ride on the historic Wilmington and Western Railroad, meet some furry friends at the 3 Palms Zoo and Education Center, or go on a stroll through the Enchanted Woods at the Winterthur estate. These are just a few of the many great day trips you can take advantage of when you live near Wilmington, DE.
Historic train rides
The Wilmington and Western Railroad was built in 1867 and still operates between Wilmington and Hockessin. Although it began as a freight train, today it is one of the area's most popular attractions among both visitors and locals alike. Your old-fashioned train ride will pass through beautiful scenery. Upon leaving the train station, you'll cross Red Clay Creek and travel past the last surviving mill along the route. Then, you'll go through Brandywine Springs Park before entering the community of Faulkland.
You'll also pass through the communities of Mt. Cuba (home to a 650-acre nature preserve), Ashland (where you'll pass over a historic truss bridge), and historic Yorklyn before entering Hockessin. In Hockessin, you'll have a layover, during which you can enjoy the various eateries and shops.
The 3 Palms Zoo and Education Center
The 3 Palms Zoo and Education Center located in Townsend, DE, is just a short drive from Wilmington. The zoo, which has been described as one of the state's best-kept secrets, began as a safe haven for agricultural animals in need of a good home. Now, it's the state's largest zoo and the only one with an alligator exhibit!
The zoo operates under the laudable mission of rescuing animals and educating the public about them. They take in exotic animals that were kept illegally as pets, as well as rehabilitated wildlife that could not be released. Enjoy hand-feeding and petting many of the tamer animals, ranging from llamas to emus to giant tortoises. The zoo's exotic inhabitants include peacocks, boa constrictors, and bearded dragons.
Winterthur and its Enchanted Woods
Winterthur is an exquisite estate built by Henry Francis DuPont in the rolling hills not far outside of Wilmington. It is home to a beautiful mansion that features a museum with a large collection of American artwork, along with an expansive library and about 1,000 acres of stroll-worthy grounds.
One of the most popular features at the Winterthur estate is the Enchanted Woods. This unique children's garden rests on a three-acre plot that has been transformed into a woodland fairy landscape, including a Tulip Tree House, Troll Bridge, Faerie Cottage, and Acorn Tea Room. The Story Stones and Fairy Flower Labyrinth are particularly beloved among young children, and of course, beautiful plant life abounds.
Explore move-in ready homes in Delaware
There is much to do and see in the Wilmington area. You can enjoy the best of what this region has to offer when you come home to Darley Green—a master-planned community designed and built by Montchanin Builders. Our move-in-ready condos and townhomes are spaciously designed, with luxurious touches integrated throughout. Schedule a viewing of our new construction homes in New Castle County, Delaware, by calling our office today. Be sure to ask us about our special financing offers!