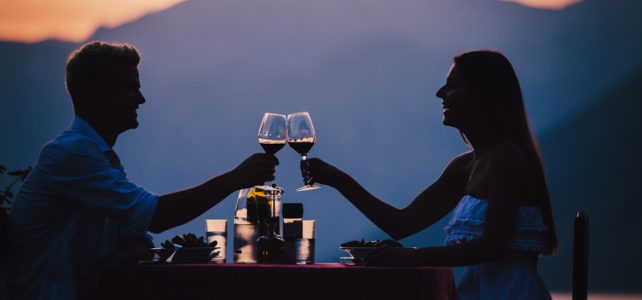 Best Things to Do in Greenville, DE
The delightful Greenville, Delaware, is one of the best places to live in the state. It's close to the major amenities of Wilmington and Philadelphia, yet cozy enough to offer a small-town ambiance. If you're thinking of moving to the Greenville area and wondering what there is to do, check out the following guide. You'll find everything from nature preserves and farmers' markets to stargazing and much more. There is something for everyone in Greenville!
Coverdale Farm Preserve
At 543 Way Road in Greenville, you'll find the Coverdale Farm Preserve. It's a 377-acre site that includes a 200-acre nature preserve. The remainder of the land is a working farm dedicated to regenerative agriculture methods that conserve the land for better biodiversity and soil and water conservation.
The farm features an education center, including a professional kitchen. Here, you can take culinary classes. The farm also offers lots of seasonal events, such as festivals, native plant sales, and dining experiences. Take an eco tour or join a naturalist club. It's fun for all ages!
Before you leave, be sure to stop by The Market at Coverdale, where you can load up on fresh greens and other produce, as well as locally made goodies like jams and sweet breads.
Hagley Museum and Library
You'll find the Hagley Museum and Library sprawled along the banks of the scenic Brandywine River. This American history museum is located on a site that is itself historic. Here, E.I. du Pont founded the famous gunpowder works in 1802. You can still see the restored mills, as well as the ancestral gardens and home of the du Pont family. Take the historic home and garden tour, enjoy the handcrafted early American furnishings and folk art of the Eleutherian Mills Residence, and check out the 19th century patent models at the Hagley Library. Outside, the two-acre garden is lovely to see in the spring, summer, and fall.
Mount Cuba Astronomical Observatory
Not many cozy towns can boast that they have an astronomical observatory in their backyard, but it's just one of the many perks of living in Greenville. It was founded in 1958 in honor of one of Delaware's greatest astronomers, Annie Jump Cannon. The observatory's dual mission is to conduct astronomical research and to promote astronomy education among amateurs and professionals alike. Today, the observatory routinely hosts "public nights" and educational programs, which take place in the newer wing that houses a classroom and planetarium.
Check out the events calendar on the Mount Cuba Astronomical Observatory website to plan your visit. Reservations are accepted by phone or email for public nights. You can register for the next Vernon Lecture by clicking the link from the website. Vernon Lectures are delivered by notable academics on a variety of astronomical topics.
Do note that public access to the observatory may be limited or temporarily prohibited from time to time due to the pandemic. Check the website for the latest COVID notice before you go. Virtual public nights may still be available to members.
Explore the new home community of Greenville, Delaware
Greenville is a top-rated place to live, and these activities are just a few of the many great attractions in the area. Montchanin Builders is proud to be a part of the re-development of Barley Mill Plaza in Greenville. This 56-acre site will be home to just 33 luxury townhomes in Greenville DE, along with a convenient mix of retail stores, restaurants, and offices. Explore our spacious floor plans and luxury features on our website, and then call us to schedule a viewing in The Townes at Barley Mill.