Best Warm Weather Dining in Wilmington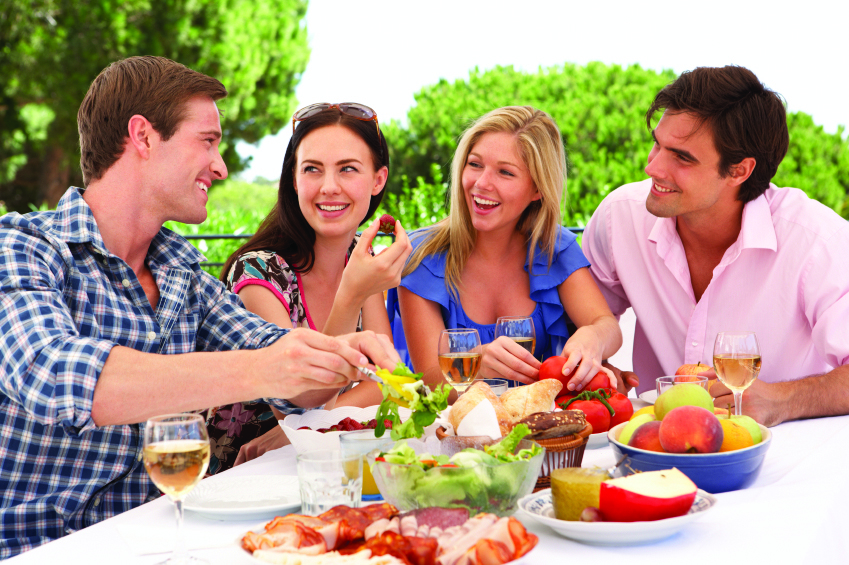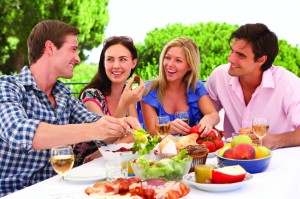 Flip-flop weather is here and the outdoor dining in Wilmington, DE simply can't be beat. From drop-in lunch spots to reservation-required restaurants, Wilmington has it all.
The diversity of dining options in the area is just one more reason why homeowners in the beautifully planned Delaware communities of Darley Green, The Cedars, and other Montchanin Builders projects are truly living the good life. After enjoying a lazy weekend lunch or a romantic outdoor dinner, take advantage of the many cultural attractions in the area before heading home to your comfortable abode.
Harry's Savoy Grill
Harry's Savoy Grill is unmatched for the beauty of its outdoor dining area. The restaurant specializes in steakhouse-style fare and reservations are recommended. When Wilmington residents are looking for a formal dining experience that includes gluten-free, vegetarian, and farm-to-table offerings, they head to Harry's. For lunch, try the traditional malt battered fish and chips or the panko-fried gulf oysters paired with fresh squeezed lemonade. The dinner menu includes mouthwatering three-course specials. Try the pan-roasted duck breast with shishito pepper oil and grilled shiitake mushrooms. Locals strongly recommend the crème brulee and the white chocolate bread pudding.
Iron Hill Brewery and Restaurant
This local hotspot is prized for its kid-friendly atmosphere and of course, summertime outdoor seating area. Iron Hill Brewery & Restaurant manages to combine informal cuisine, friendly and attentive service, and a classy upscale atmosphere into one restaurant. They feature craft beer specials, a gluten-free menu, a health-conscious menu, and a kid-friendly menu. The hearth-baked pizzas are especially popular; try the shrimp lejon pizza or the voodoo chicken pizza. In addition to the burgers, sandwiches, and salads you'd expect to find at this style of restaurant, the Iron Hill offers a selection of seafood entrees.
Brew Ha Ha!
The Brew Ha Ha! Is a collection is unique cafes scattered across the Brandywine Valley. In the Wilmington area, you'll find locations on Delaware Ave, North DuPont St., and Limestone Rd. in Pike Creek. The outdoor seating area is dog-friendly and the café offers free Wi-Fi, making it an ideal spot to meet a friend for a casual lunch before taking a stroll through the park. Brew Ha Ha! cafes are serious about their coffee menu, but also offer a selection of delectable sandwiches, soups, and pastries.
Fork N Cork
Formerly the Patty Wagon food truck, the popular Fork N Cork is located in downtown Wilmington on Market St. A pub that serves American cuisine, the Fork N Cork menu gets rave reviews for its Brussels sprouts appetizers and divine mac and cheese. It's also a premier destination for lovers of gourmet burgers, including lamb burgers, duck burgers, and Texas-style BBQ brisket. If you're heading to the Fork N Cork for an outdoor dining experience, try their weekend brunch menu served Saturdays and Sundays from 10 a.m. to 4 p.m.
Living the good life in Wilmington
Why wait to live the good life? Tour move-in ready homes today from Montchanin Builders. Beautiful condos and estate homes are available in Darley Green, The Cedars, Shipley Road, and the Town of Whitehall. Each carefully designed and masterfully built community offers convenient access to local amenities, beautiful, "walkable" neighborhoods, and so much more.
Call our offices today at 302.655.2600 or send us an email inquiry. Be sure to ask us about our affordable financing options.