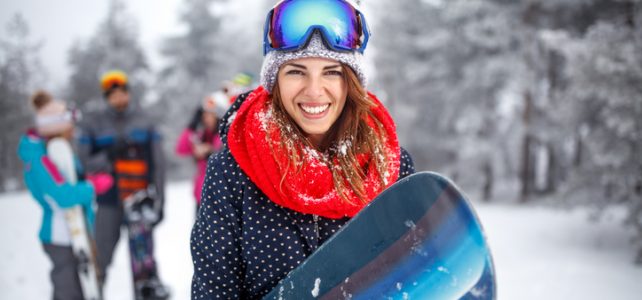 Delaware Is a Winter Wonderland: 4 Great Ideas for Weekend Escapes
Delaware is a fun and beautiful place to live in throughout the year. In the winter, there are many options for enticing weekend getaways. Some of them are close to home, like the Inn at Montchanin Village and the Boardwalk Plaza Hotel. If you're interested in venturing farther away, there are some exciting ski destinations in nearby Hawley, PA.
Boardwalk Plaza Hotel
The Boardwalk Plaza Hotel is situated just steps away from the beach. Because it's a popular summertime attraction, winter getaway guests will enjoy special rates, and peace and quiet! Treat yourself to an ocean view suite, enjoy fine dining or afternoon tea, and warm up in the heated soaking pool.
While you're staying at the Boardwalk Plaza Hotel this winter, consider booking a local tour. The Holiday Garden of Lights & Winery Tour combines wine tastings with festive lights. Enjoy a fine glass of wine as you stroll through the local botanical gardens, decked out with over 30,000 lights for the holidays!
The Inn at Montchanin Village
You don't have to go far from home to find a relaxing wintertime retreat. The Inn at Montchanin Village is a beautiful, historic property dating to the 19th century. Its 28 guest rooms are scattered among 11 historic, lovingly restored buildings, complete with gas fireplaces and period furniture. Even in the winter, its ornate gardens are a delight to explore, and the onsite restaurant—once home to the village blacksmith shop—features a five-course tasting menu with paired wines on the weekends.
The Bellmoor Inn & Spa in Rehoboth Beach
While Rehoboth Beach is a popular summertime destination, it also makes for a relaxing weekend getaway in the winter. Consider booking a stay at The Bellmoor Inn & Spa, which features luxurious suites and a full-service day spa.
Ledges Hotel
If you're in the mood for a road trip, you're in luck! Delaware is a short drive away from many major attractions, including the Ledges Hotel in Hawley, PA. Choose from traditional hotel rooms and full-service luxury suites. Long-term rentals are also available at this prime property in the gorgeous Pocono Mountains. From the Ledges, you'll have easy access to exciting downhill slopes, as well as more aerobically challenging cross-country ski trails and snowshoe routes. An exercise-based weekend getaway is the perfect way to honor your New Year's resolution!
Check out new construction homes in New Castle County, Delaware
These fabulous winter weekend getaways are just one more reason to love living in Delaware. If you're thinking of moving to the area, there are still some homes for sale in Wilmington, Delaware from Montchanin Builders. Homesites are still available in Darley Green and The Overlook at Rockford Falls, but they're going fast so don't delay!
Get in touch today to schedule a tour of our luxuriously appointed homes or a tour of our communities. Be sure to ask us about how to get $15,000 toward your purchase on select homesites at Darley Green!
Additional resources for home buyers: